SPLASHING GOOD FUN!
Goodbye Timber Falls… hello the Water Fun Factory! An old favourite – our log flume – has been given a fantastic new look. Choose your seat wisely and see if you can stay dry. The perfect way to cool down on a hot day, our log flume is great fun any time of the year – just make sure you pack a raincoat!
Ride Status: Open
Ride Facts:
Opened in 1992
Became Water Fun Factory in 2020.
Restrictions:
Minimum height of 0.9m.
Guests between 0.9m and 1.25m in height must be acompanied by an adult.
When boarding, guests between 0.9m and 1.25m in height must sit behind an adult.
Guests must be able to walk up and down a flight of steps unaided.
No smoking.
No food or drink.
No loose items.
Remove glasses.
Do not ride if you:
Are an expectant mother.
Suffer from photosensitive epilepsy (ride features flash photography).
Have recently had surgery or have existing health conditions.
Have heart problems.
Have a plaster cast.
Have back or neck problems.
Have a fear of heights.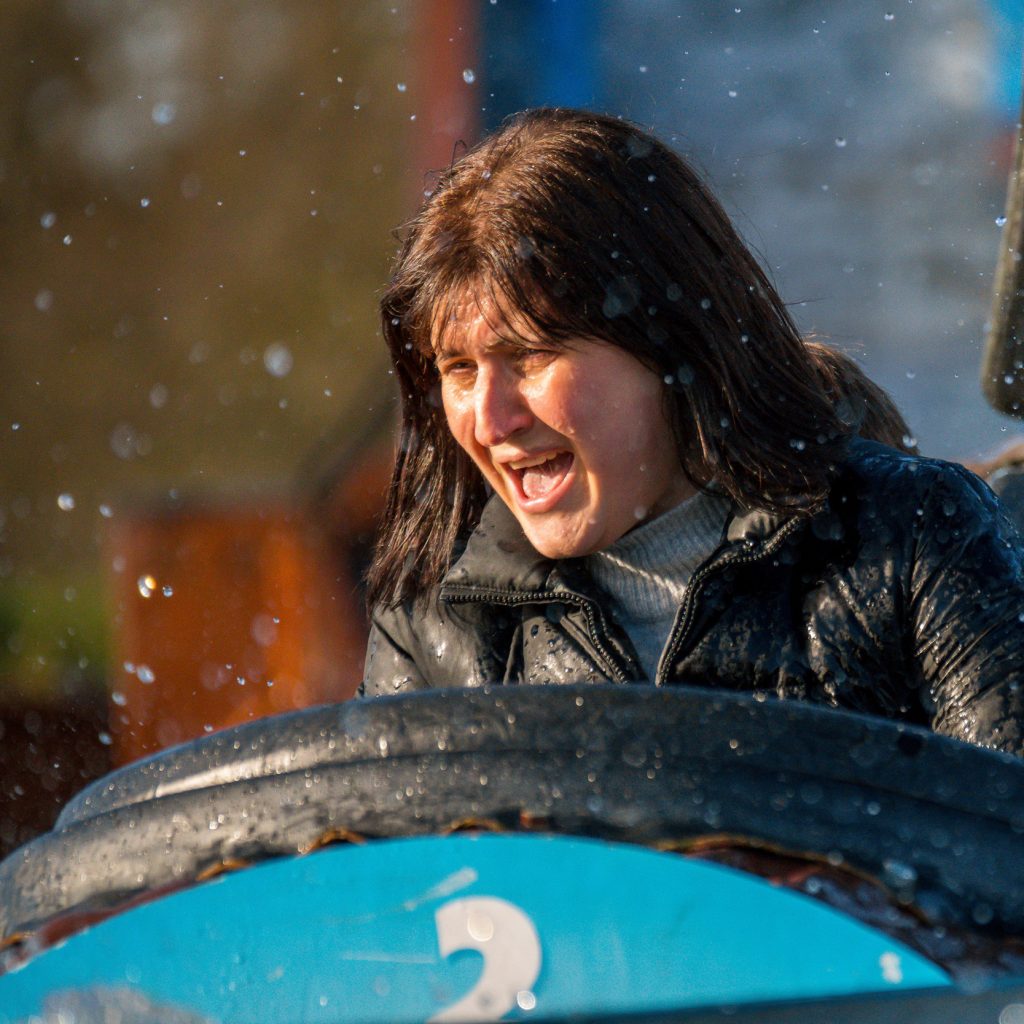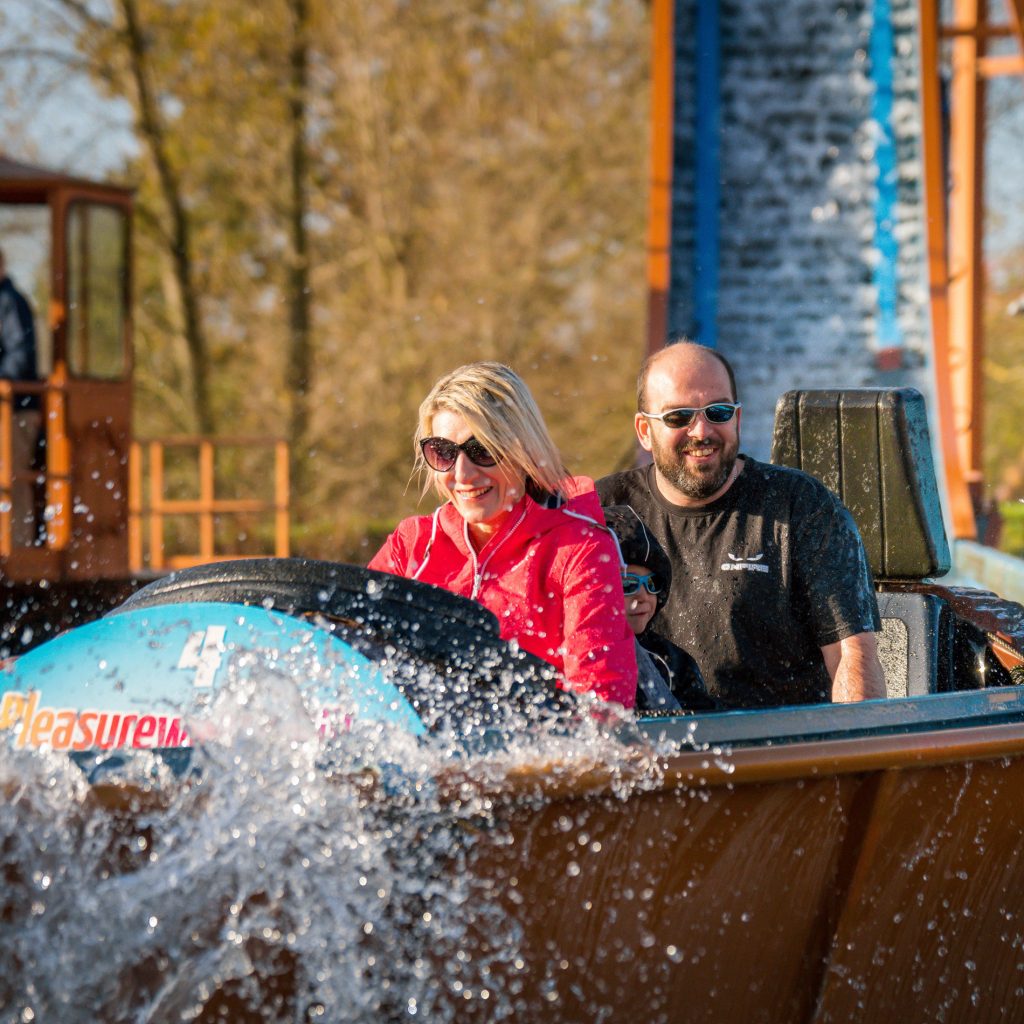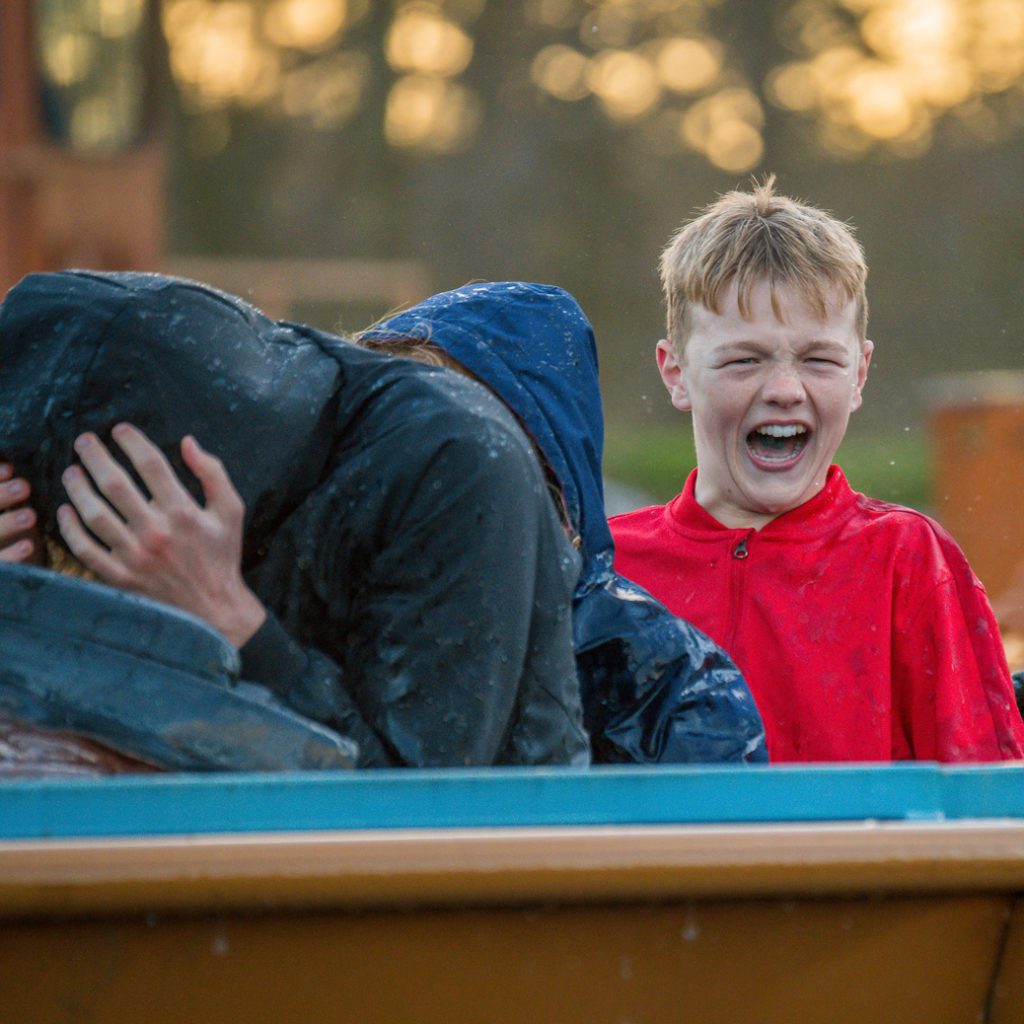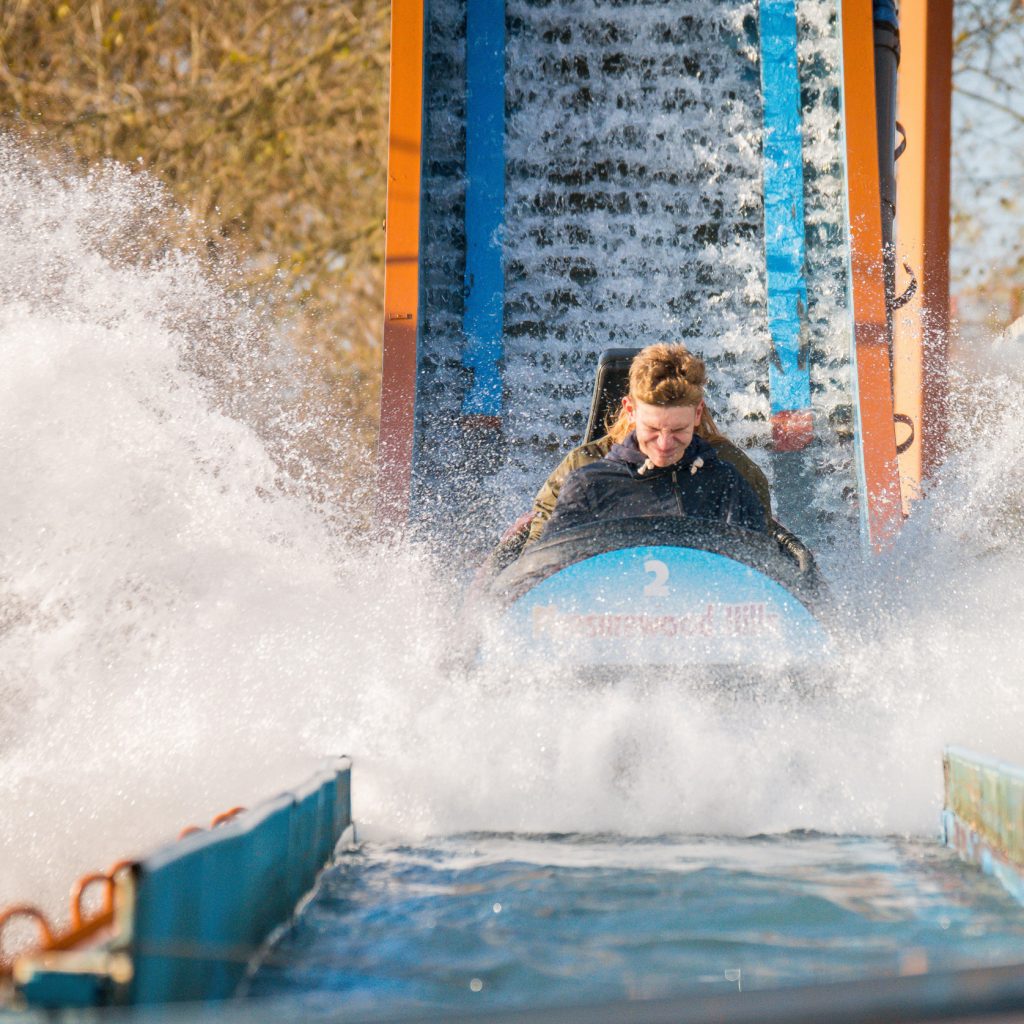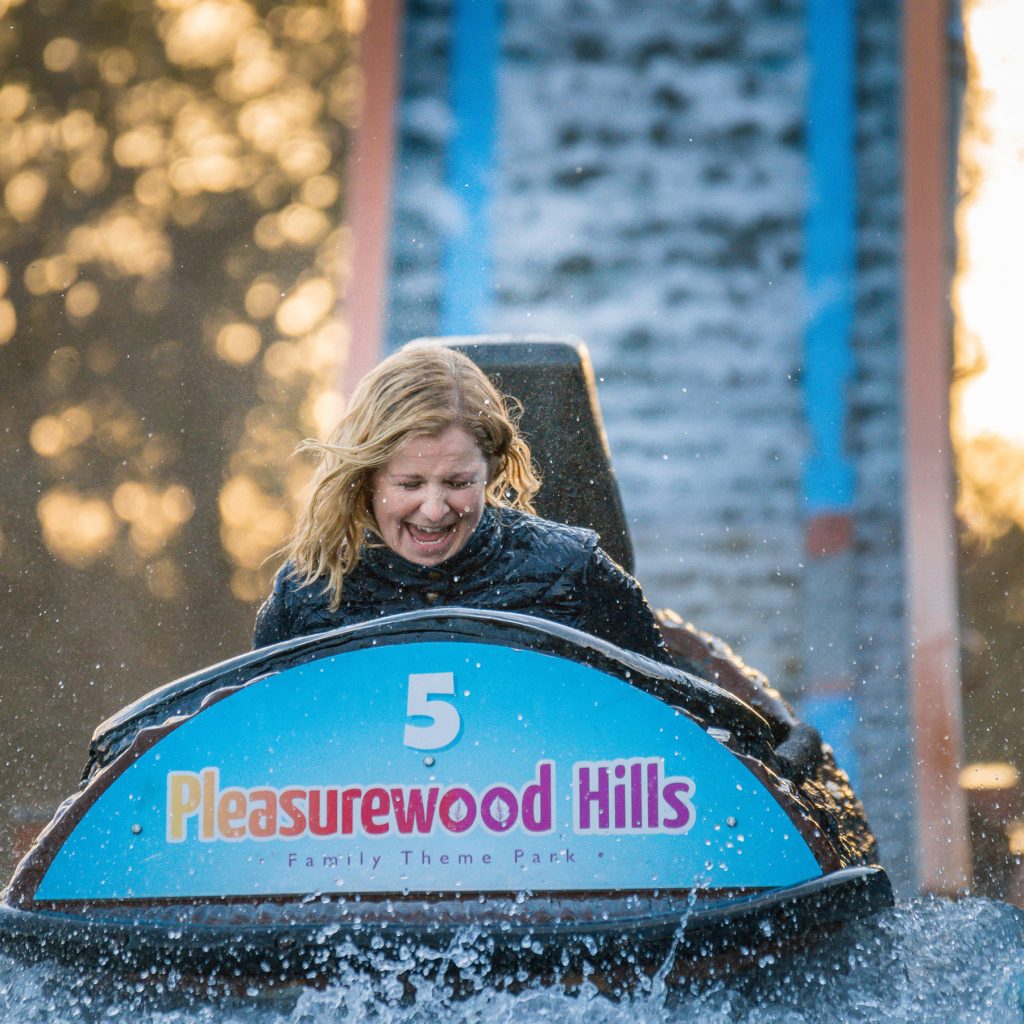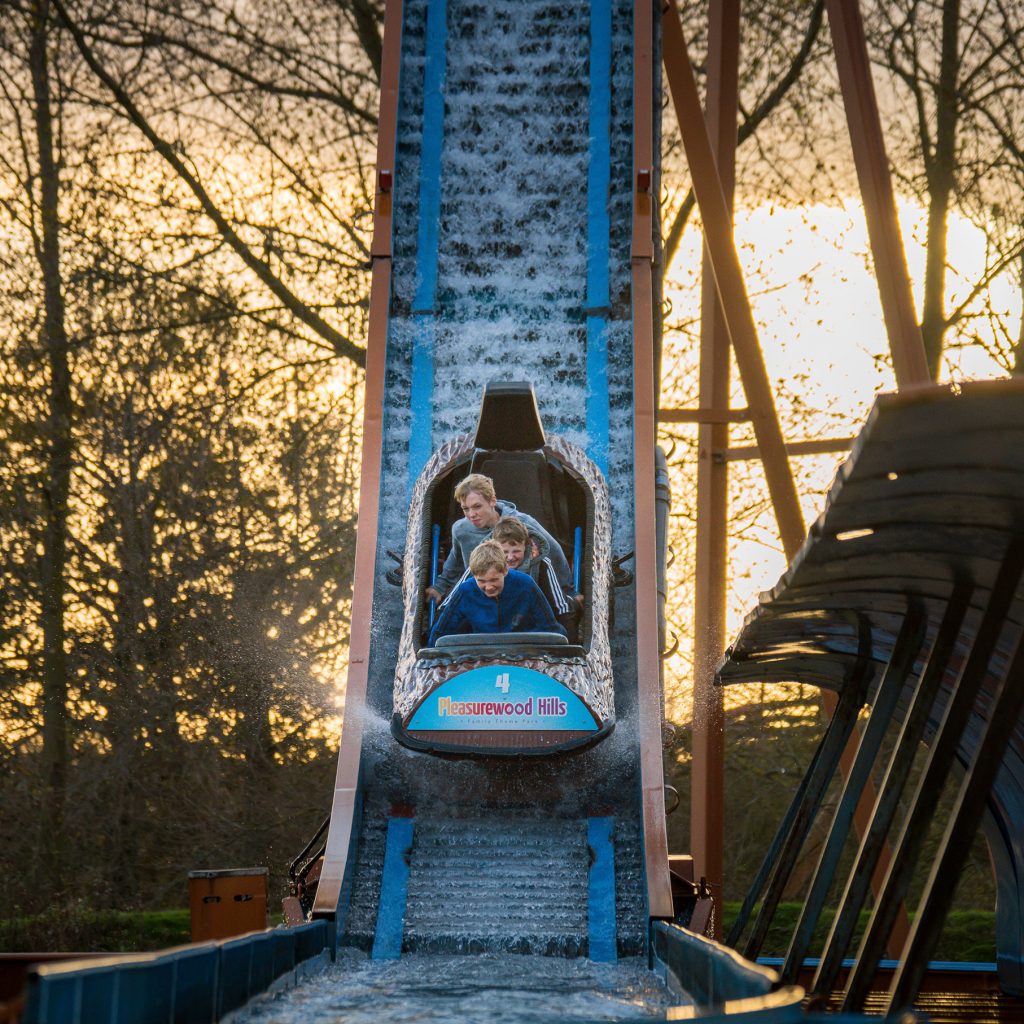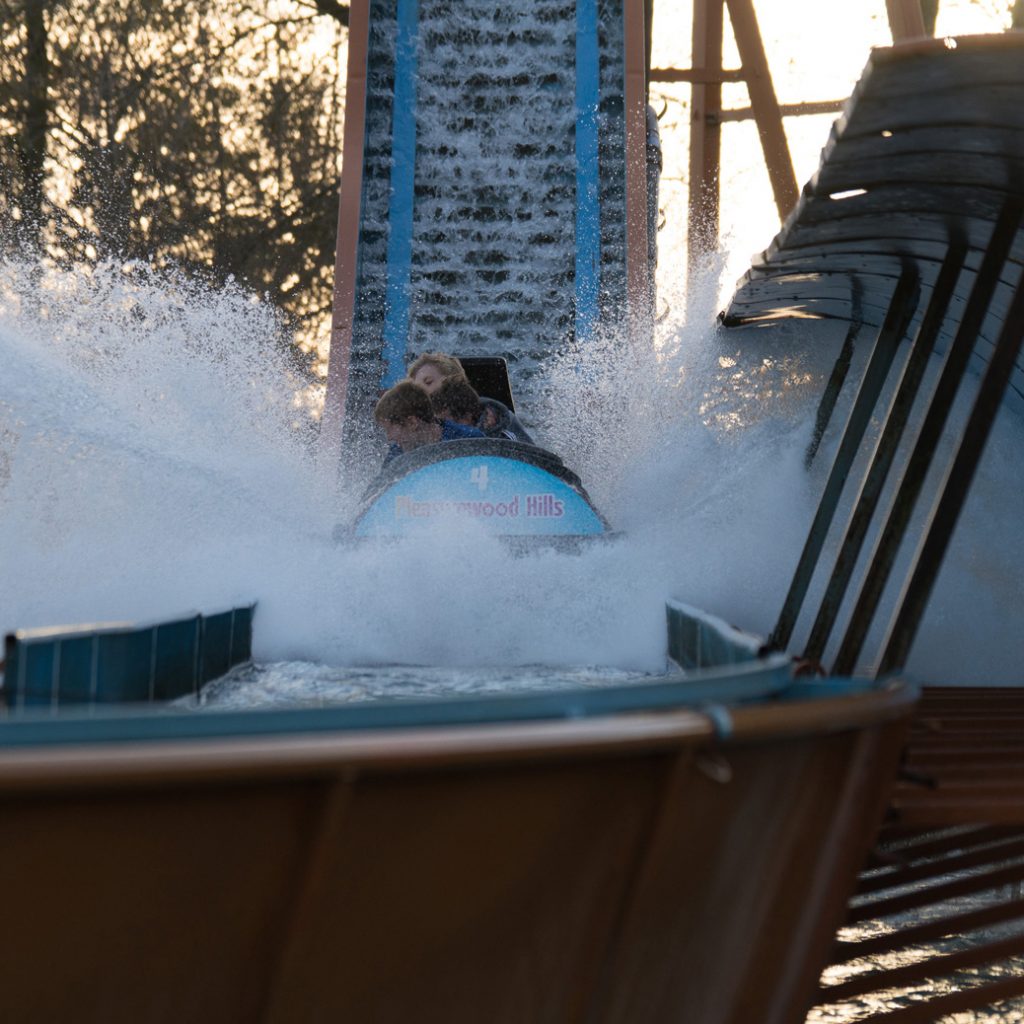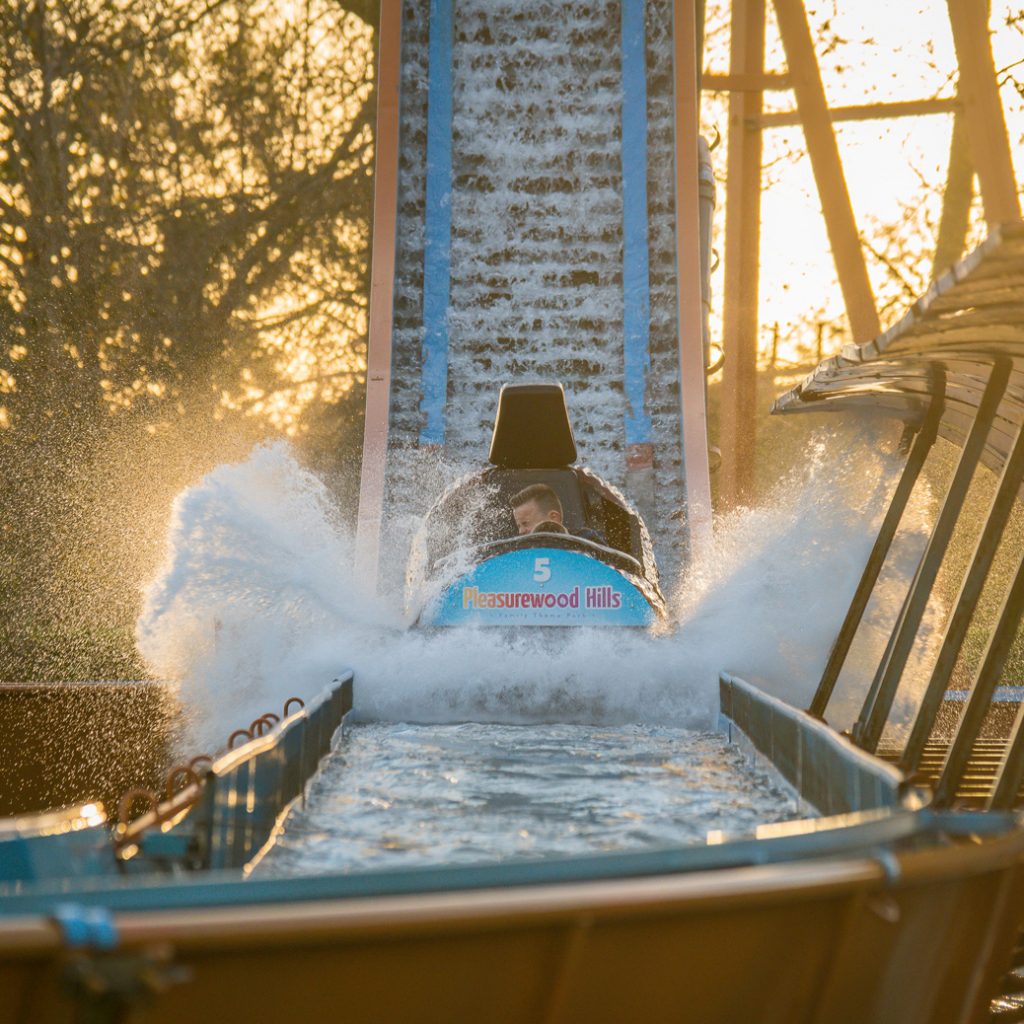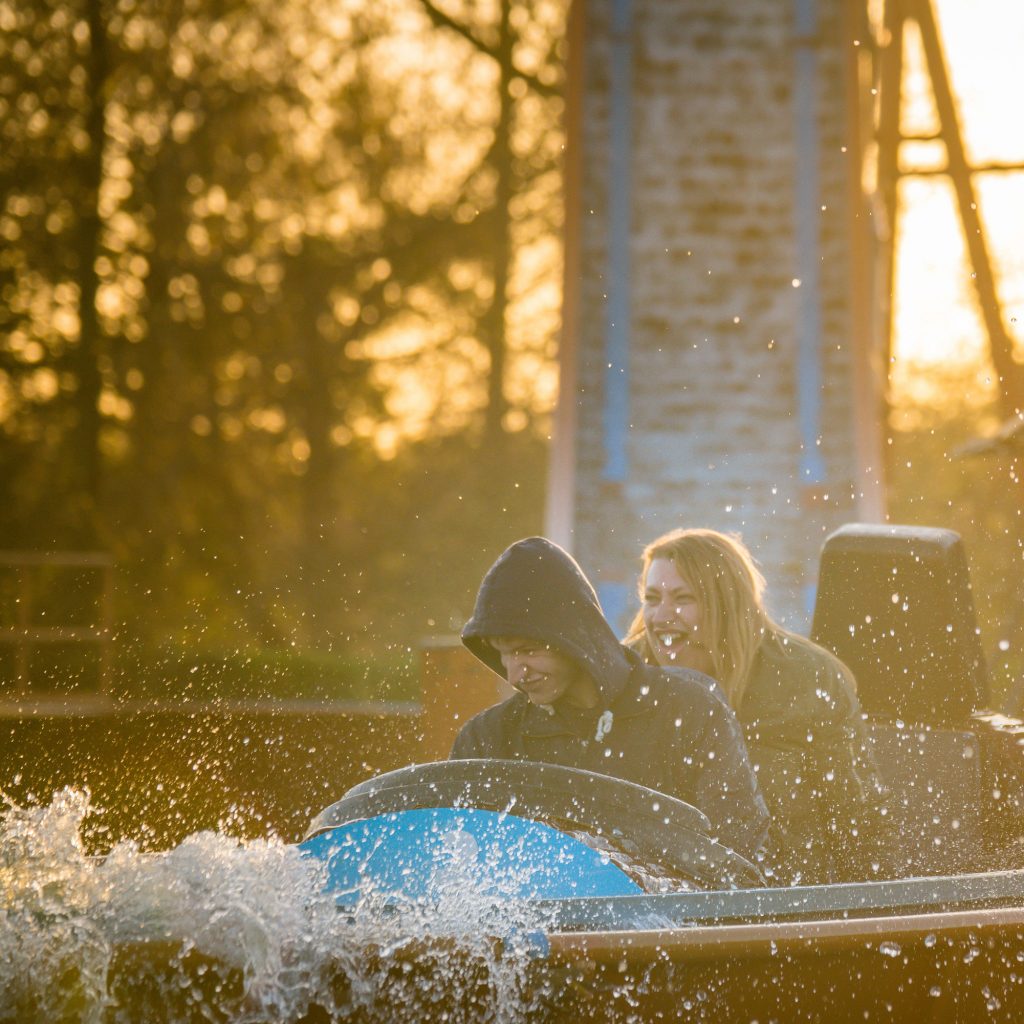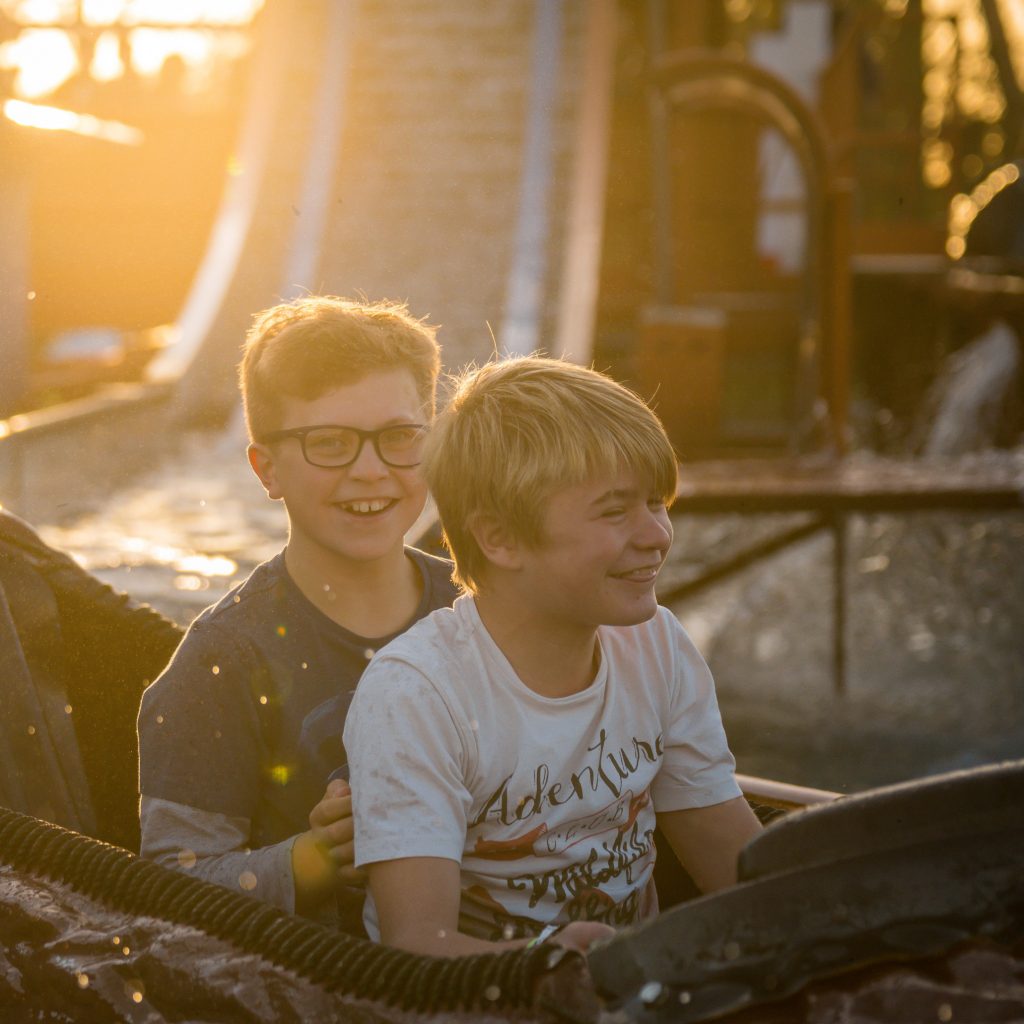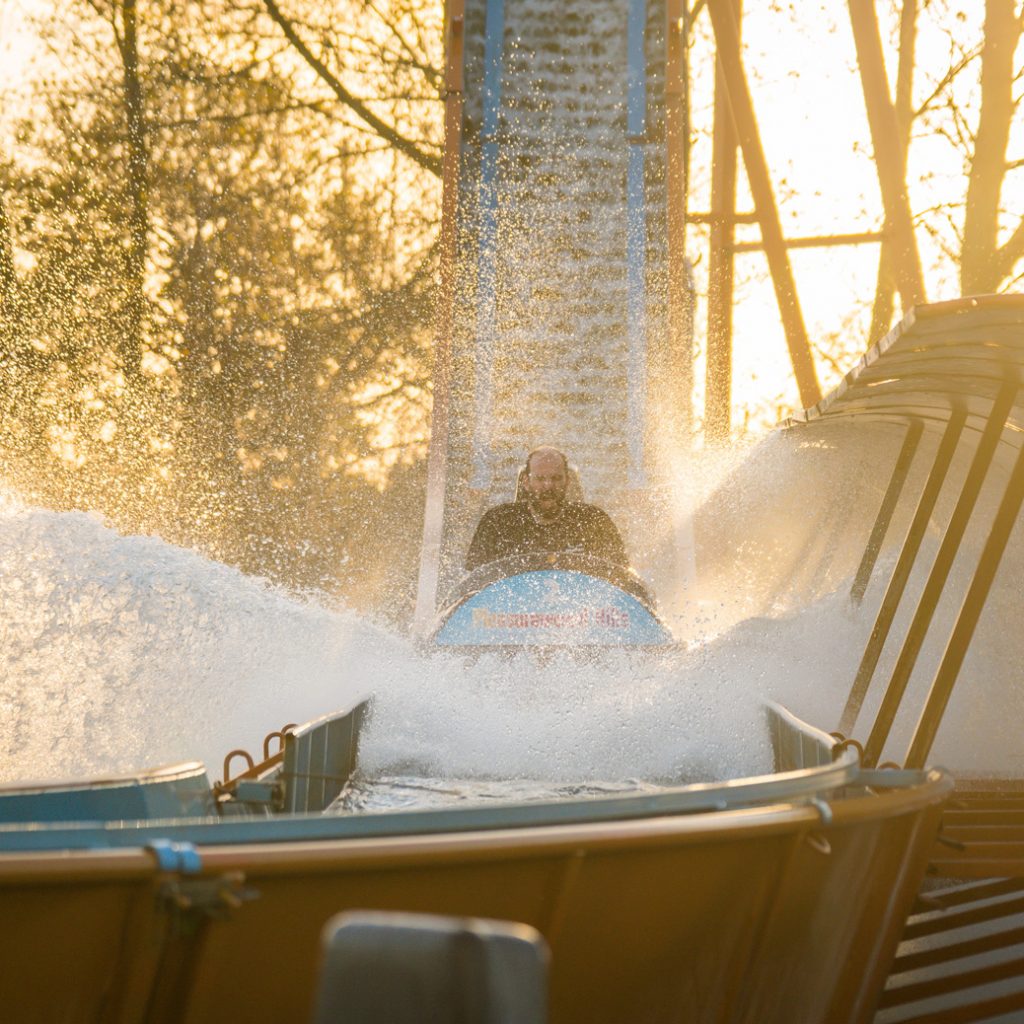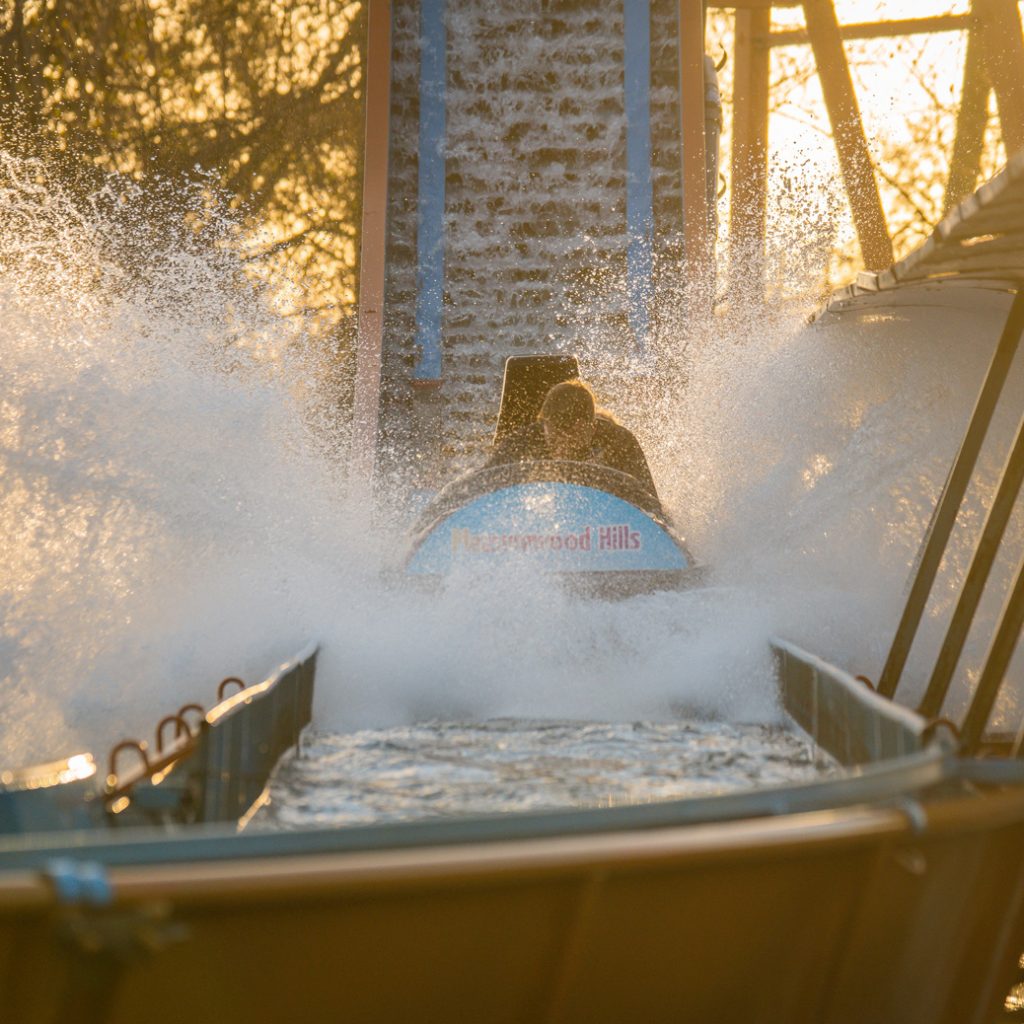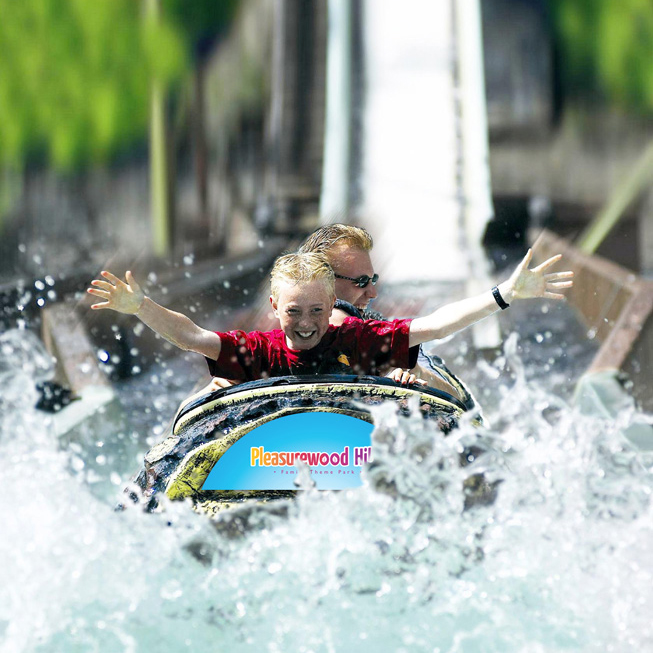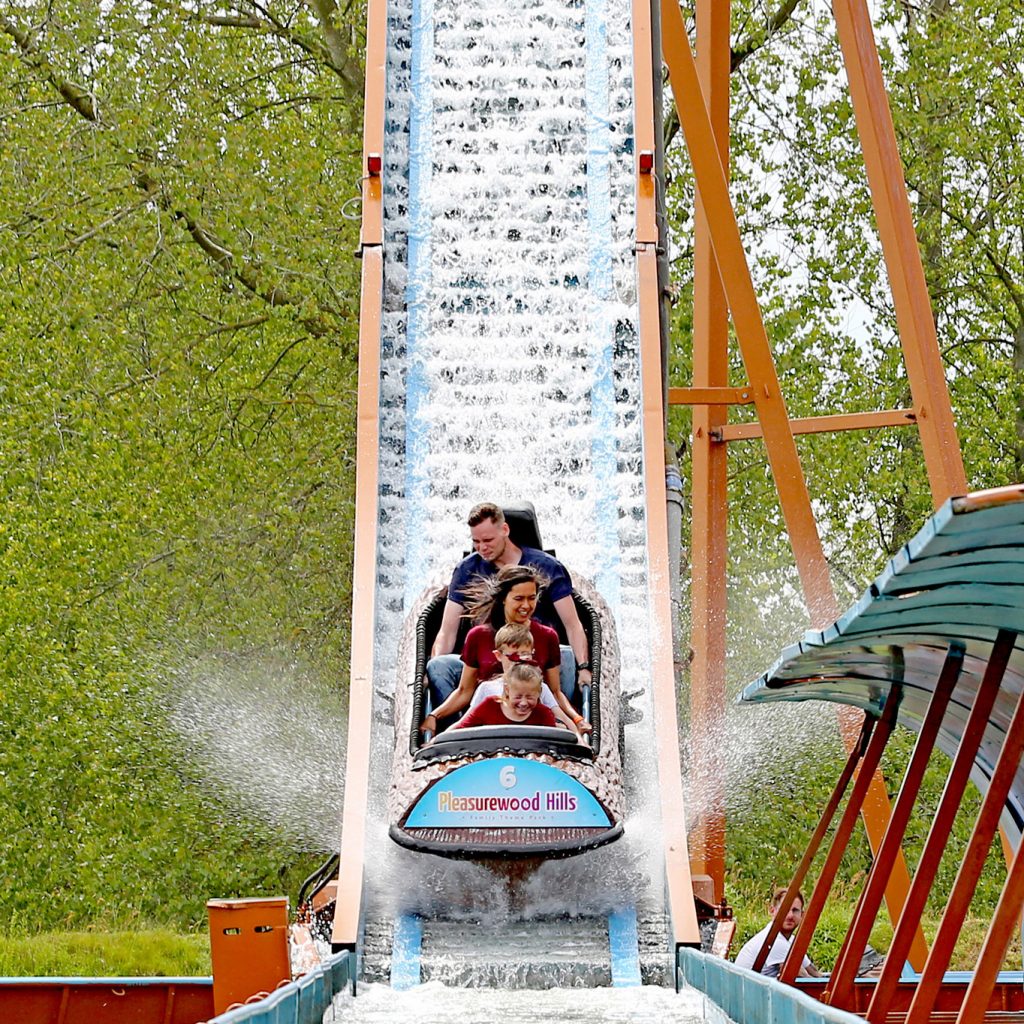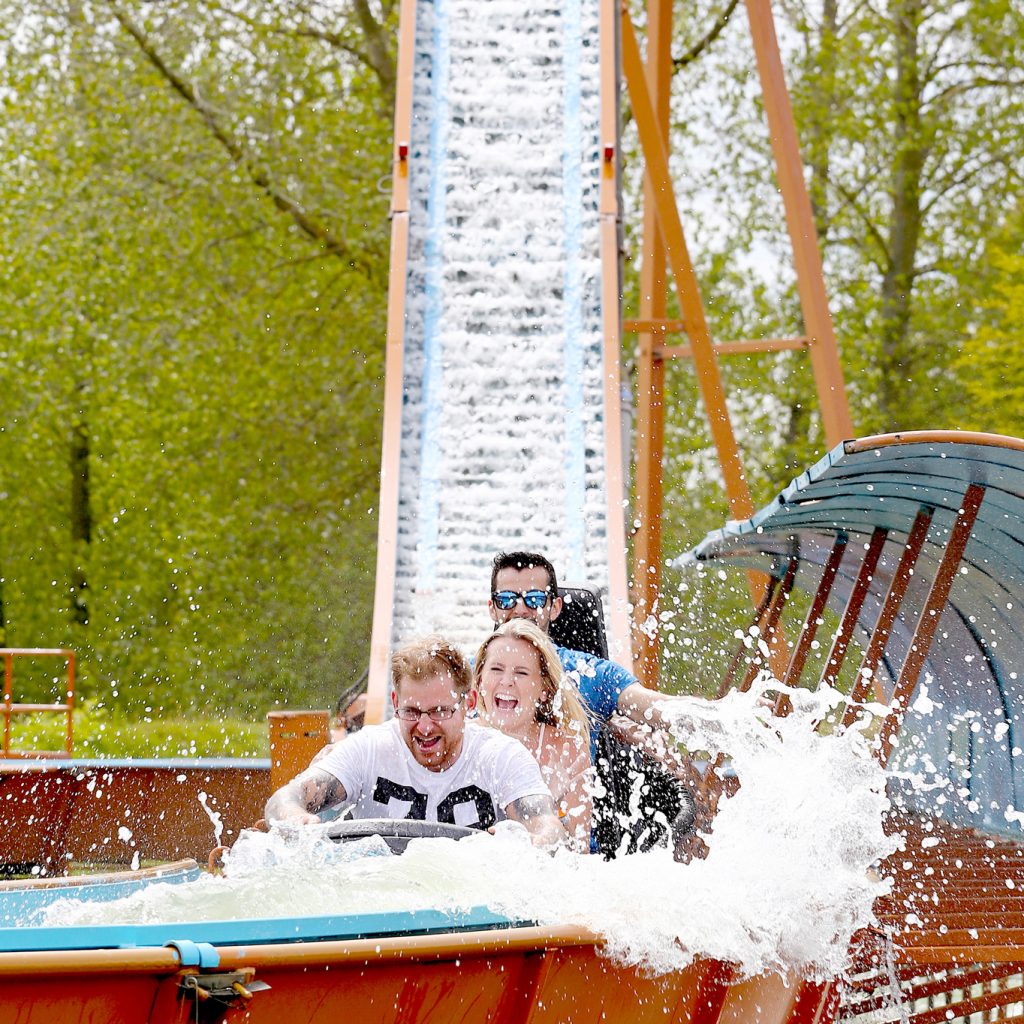 Height - Further Guidance
Min height 0.9m

Height - Further Guidance
Adults must accompany guests under 1.25m

Water
This is a water ride - you may get wet!

Photo
Ride Features Flash Photography

Stair Access
Stair access to this attraction

Facts
A favourite for the whole family

History & Story
The log flume first opened in 1992

Safety
All safety points are signposted at the attraction entrance

Height
All Heights

Ride Type
All Rides

Height
90cm to 139cm

Height
Over 140cm

Ride Type
Thrill Rides