AHOY THERE!
Take a voyage on our pirate ship and enjoy the highs and lows of this impressive vessel. You'll need your sea legs before jumping on board our mighty ship which weighs over three tonnes. Sit back and wait for the rocking motion of the ship to begin and enjoy a wilder ride as you gather speed and swing higher and higher.
Ride Status: Open
Ride Facts:
A favourite for generations.
Arrived at the park in 1985.
Weighs over 3 tonnes.
Restrictions:
Minimum height of 1m.
Guests between 1m and 1.3m must be accompanied buy an adult.
No smoking.
No food or drink.
No loose items.
Remove glasses.
Do not ride if you:
Are an expectant mother.
Have recently had surgery or have existing health conditions.
Have heart problems.
Have a plaster cast.
Have back or neck problems.
Have a fear of heights.
Suffer from motion sickness.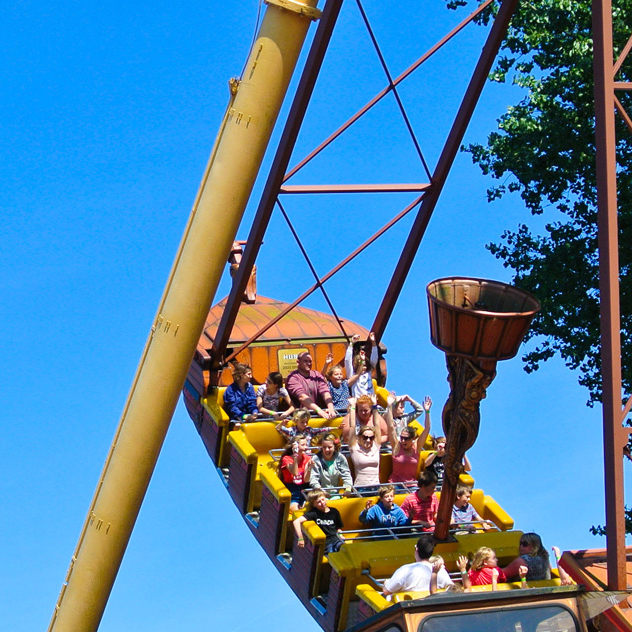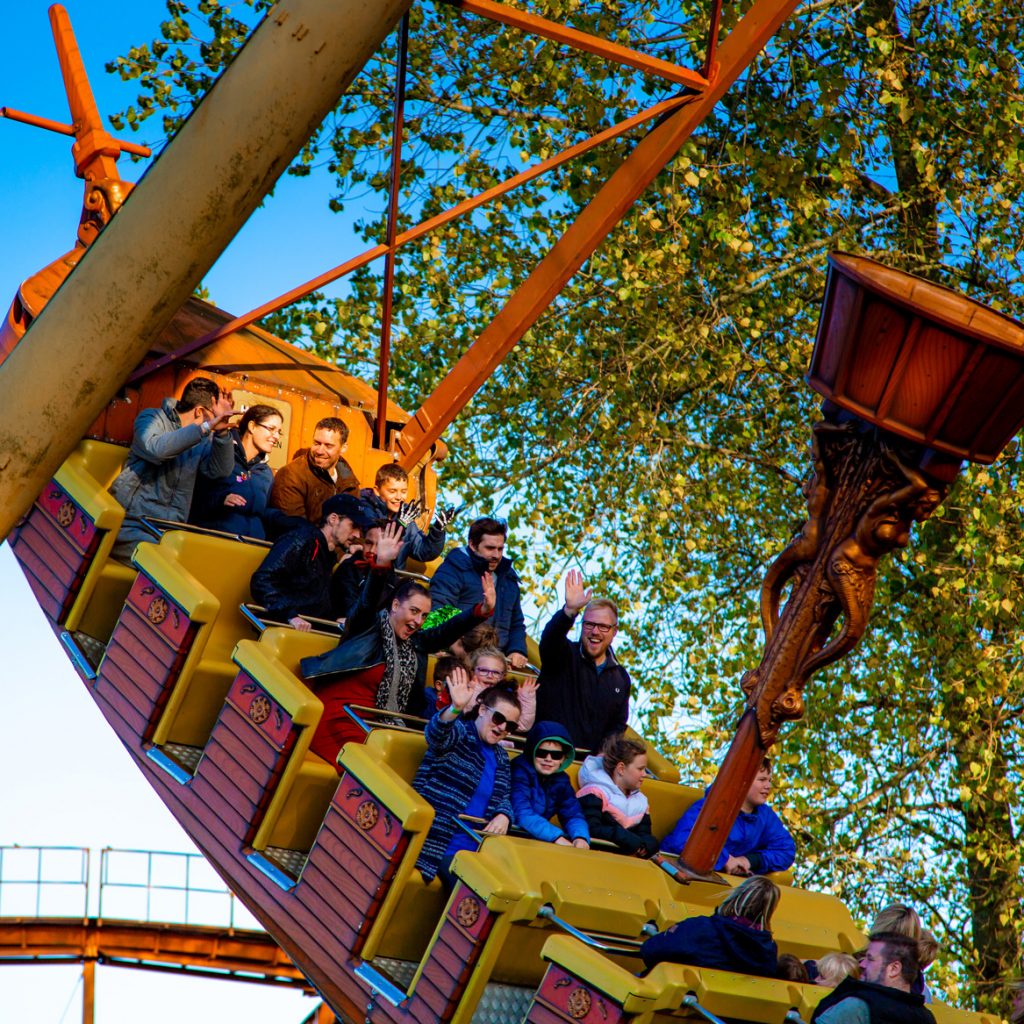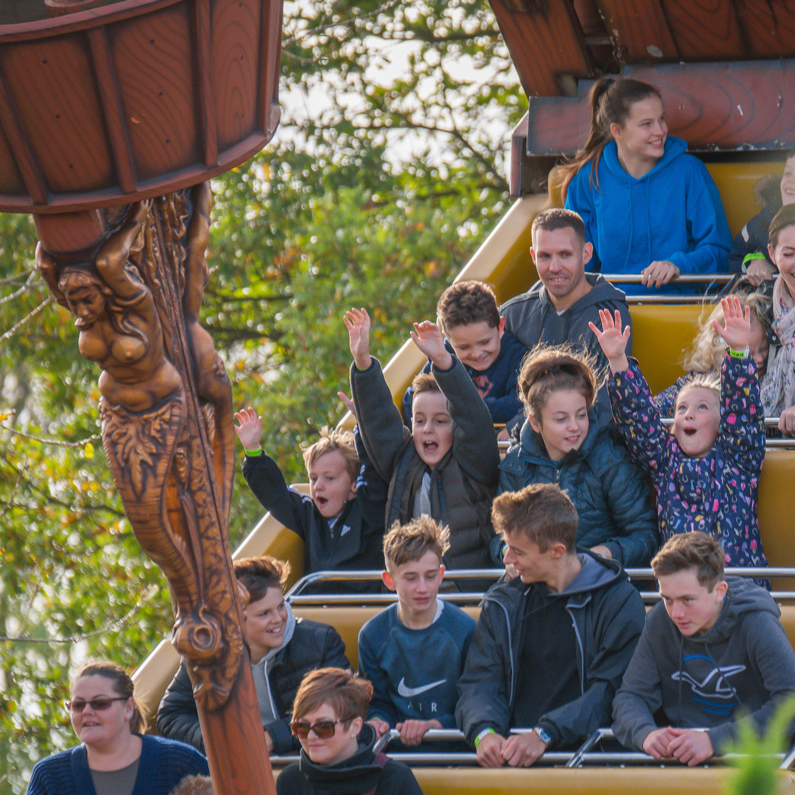 Height - Further Guidance
Min height 1m

Height - Further Guidance
Adults must accompany guests under 1.3m

Facts
45 people can ride at any one time

Facts
Weighs over 3 tonnes

Facts
Known to many as the Pirate Ship

Safety
All safety points are signposted at the attraction entrance