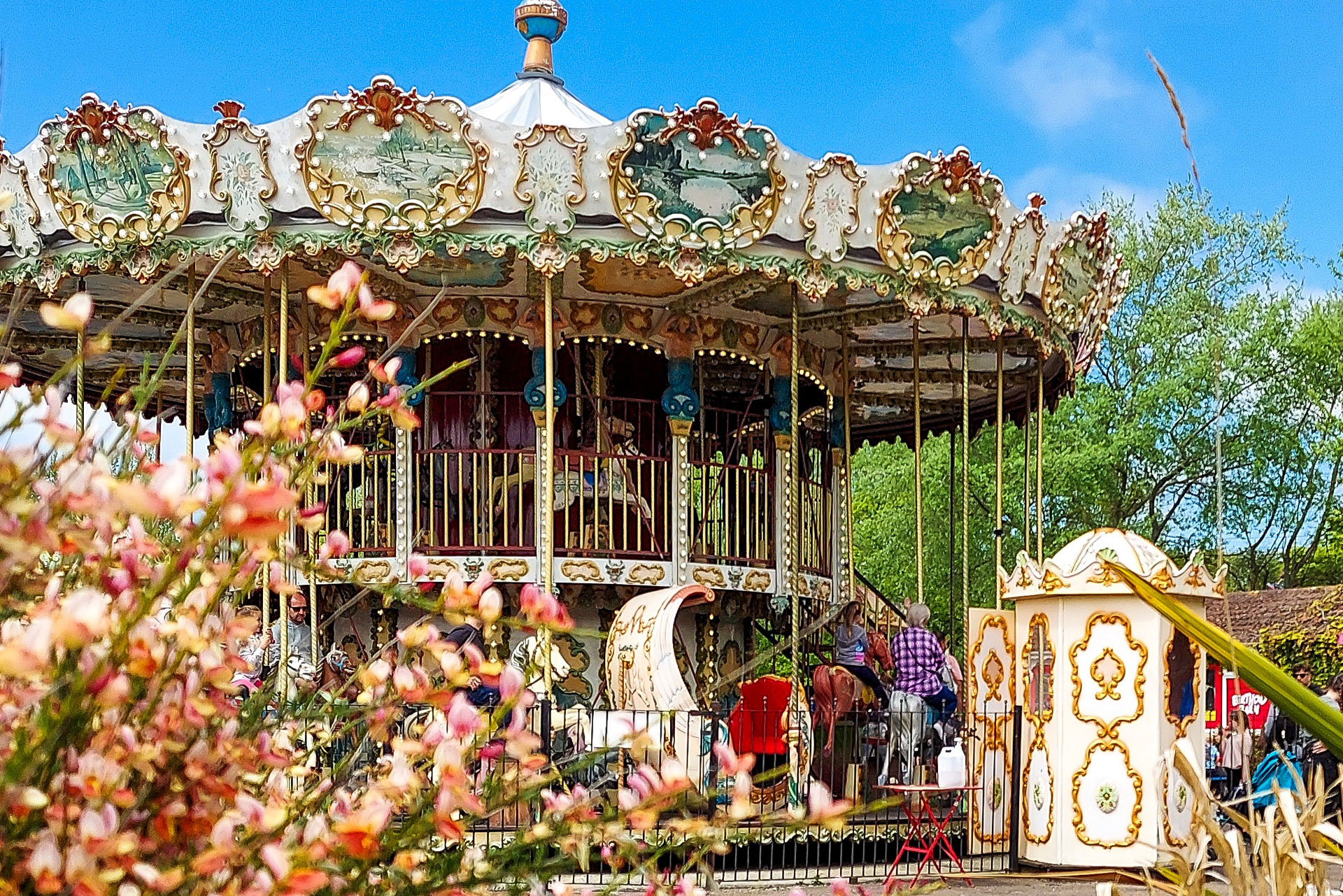 Pleasurewood Hills offers over 35 rides, shows and attractions. There's something for everyone whether you're a thrill seeker or enjoy a leisurely family day out.
The younger members will have a fantastic time exploring the Kiddie Zone offering an introduction to the theme park world, and the whole family can enjoy many rides and attractions across the park. If you prefer the adrenaline rush, Pleasurewood Hills is home to the mighty Jolly Roger drop Tower and the region's tallest rollercoaster Wipeout, the UK's last remaining Vekoma Boomerang.
For those who prefer a more relaxed day out, you can enjoy the spectacular sea lion and parrot shows, as well as take in the scenes of the park with our two trains or get a birds eye view on our chairlifts.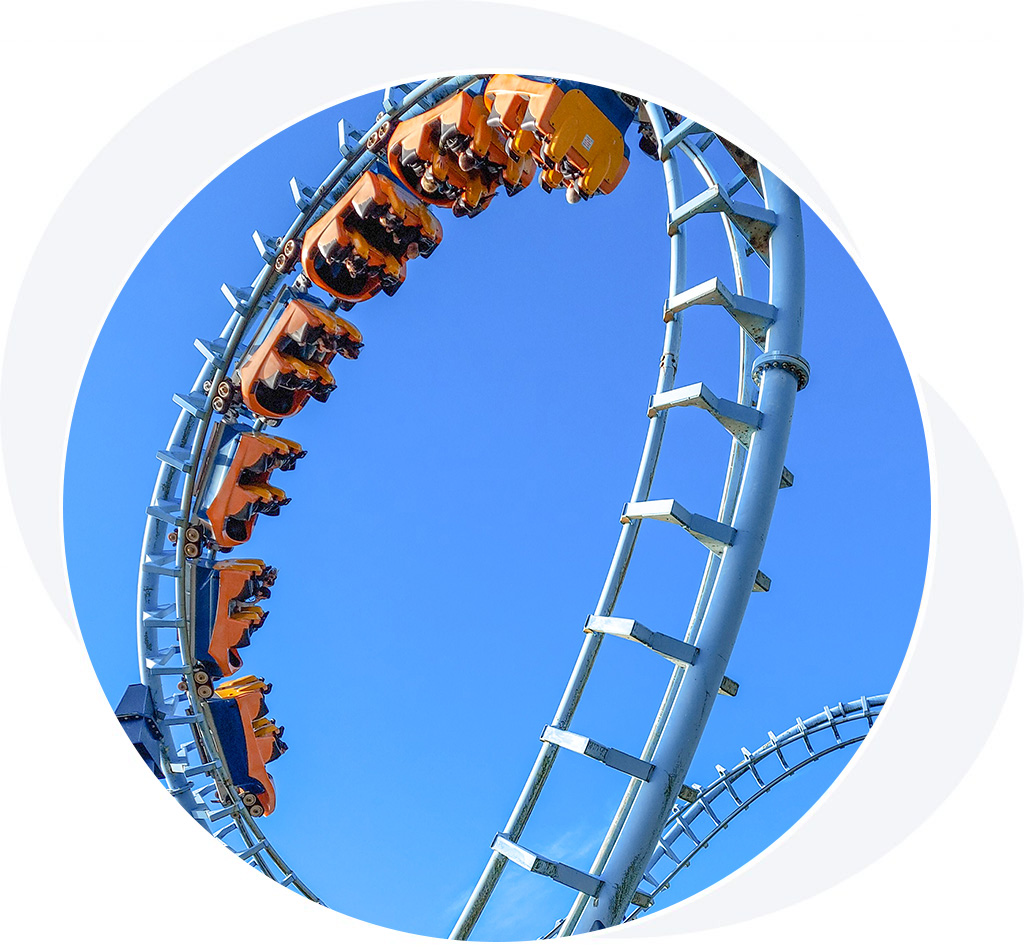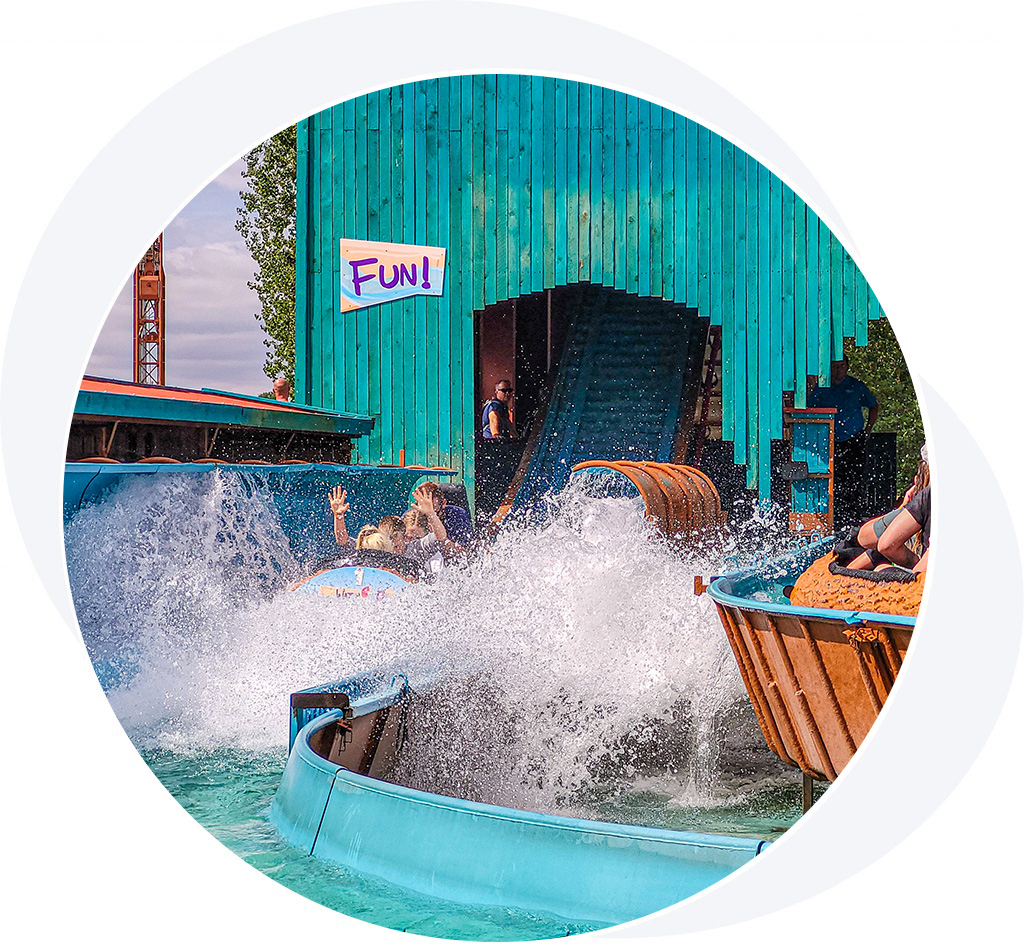 Situated on the beautiful East Coast near Lowestoft Suffolk, Pleasurewood Hills is an award-winning family theme park.
From achieving local business and community awards to being awarded for theme park specific achievements from bbest mascot, to customer service, scoial media engagement, best horror attraction, best family Halloween event and so much more, is testiment to the hard work by the team to deliver a fun day out for families from across the East of England and beyond.
Pleasurewood Hills has proudly been making memories since 1983. In 2011, the park was purchased by it's current owners, lesiure and hospitality specialists, The Looping Group.
Pleasurewood Hills originally started as an idea by local entrepeneur, Joe Larter. A professional and enthusiast in visitor attractions and family entertainment, he started the story for what we know today as one of the region's best known and most loved family attractions and days out. After a long and successful career, Joe Larter wrote his autobiography Serendipity.
In 2019, Joe Larter visited the park to see it thriving under the ownership of the Looping Group and General Manager, Ricky Lark, as well as meet up with an old friend, Woody Bear.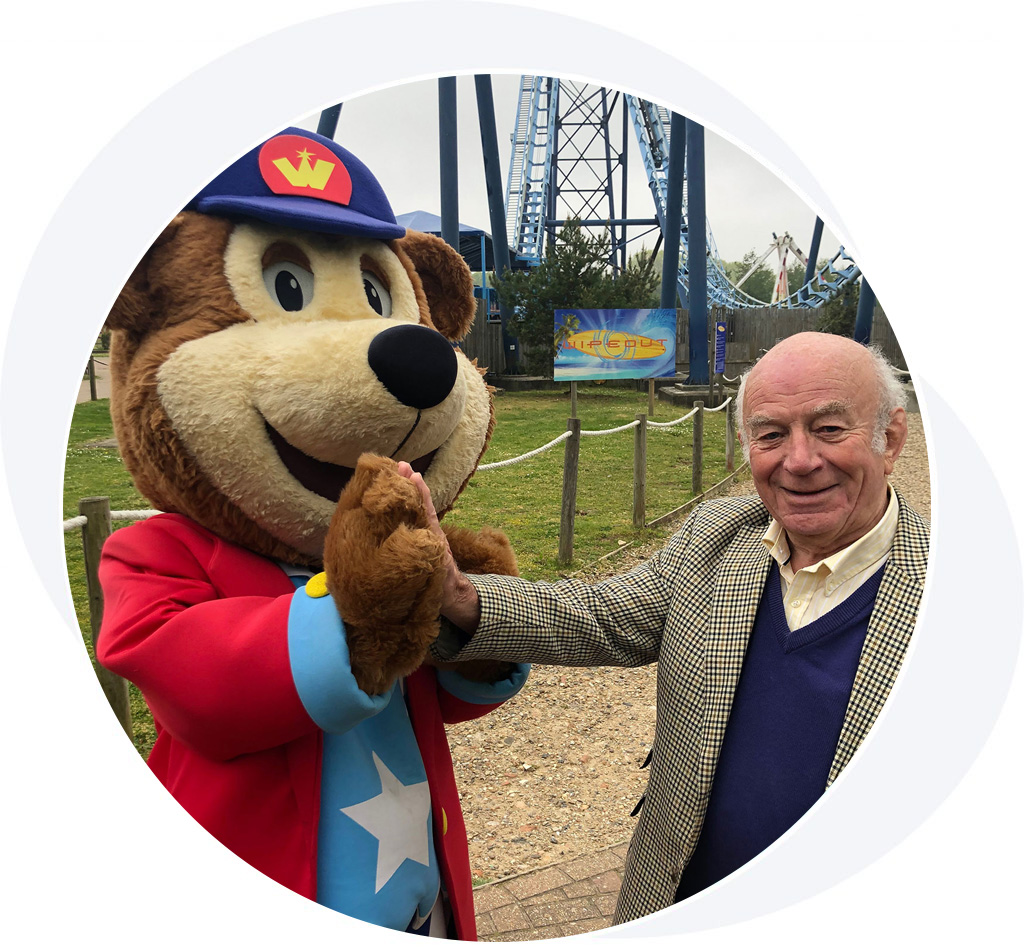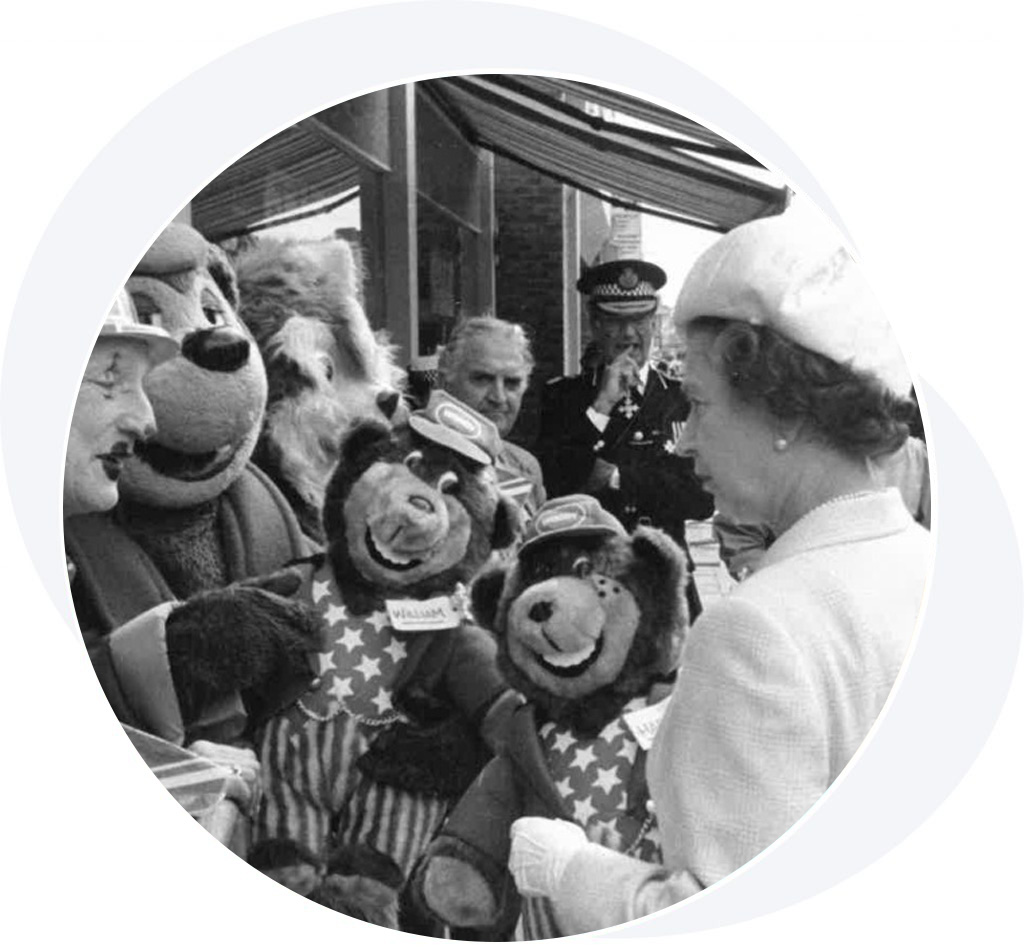 In 1985, the late Queen Elizabeth II with the Duke of Edinburgh visited Lowestoft in Suffolk to meet the people and to rename the precinct on London Road South to the Queen Elizabeth II Place. During this visit the royal party met with a very famous local celebrity and cuddly friend. None other than the park's very own, Woody Bear.
As the park's representative's met with Her Majesty, she was given two soft toy Woody Bear's for gifts for her two new grandchildren, th enow Prince William and his brother Prince Harry.
The 1990s was a great time for family and children's television with one show, taking family evening TV by storm, and that was Noel Edmunds' House Party. In 1995, he brought his unique entertainment to Pleasurewood Hills and turned the iconic Pleasurewood Hills theatre into the Crinkley Bottom Castle. He was joined by his pink and yellow sidekick, Mr Blobby.
On the opening day of their show at the park, they cut the ribbon to open what was and still remains, the Cannonball Express rollercoaster.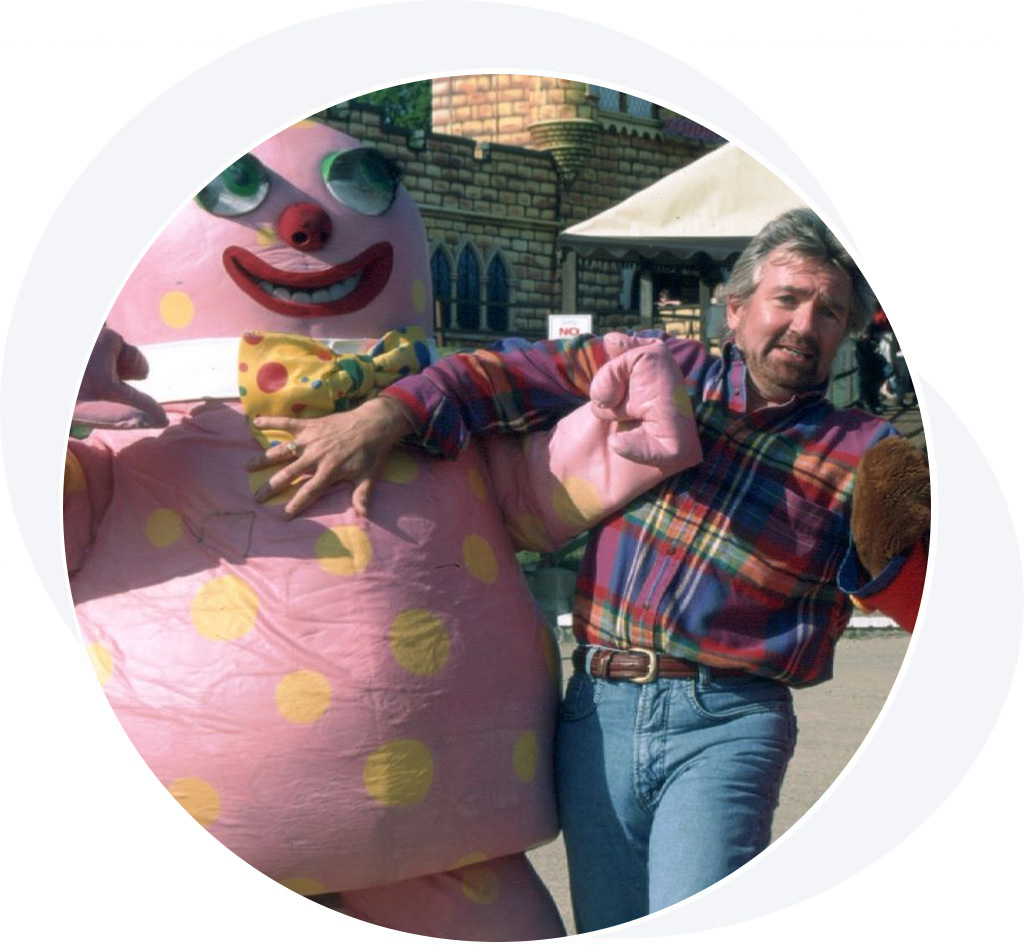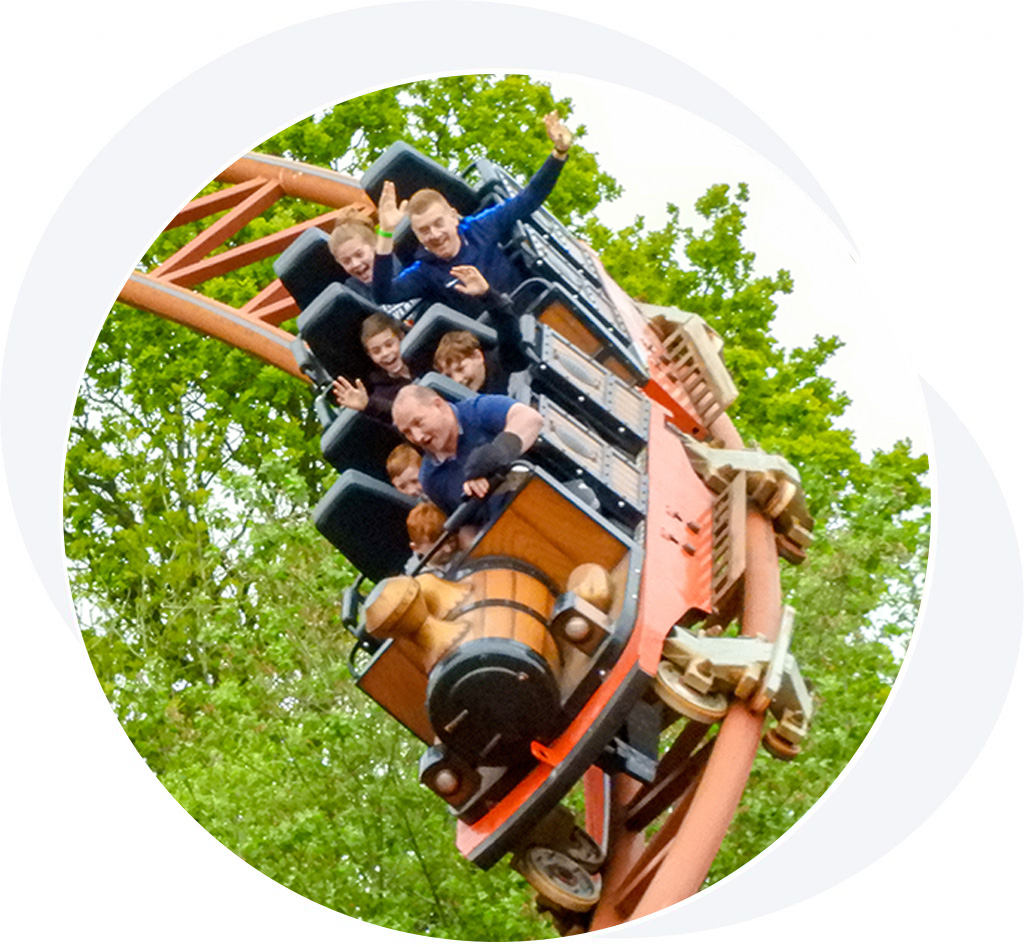 Are you looking for a new adventure? Do you want to be part of an award winning team? With roles across the park in operations, entertainment, retail, catering and much more, find out more to be a Pleasurewood Hills Memory Maker today. Our seasonal vacancies include;
Ride operatives and assistants
Food & beverage assistants
Entertainments & promotions
Cleaning
Security
First aid
Click the below link to direct you to our jobs page for our current vacancies.