TAKE ON THE TOWER
If you've got a head for heights, then buckle up for a ride on the Jolly Roger. You'll be taken straight up to a height of 40 metres where you'll have the best view of the park. On a clear day you may even get a glimpse of the sea before the exhilarating ride back down to earth which takes just 0.8seconds and reaches 5.5g.
Ride Status: Open
Ride Facts:
Opened in 2012
Tallest drop tower in East Anglia
Restrictions:
Minimum height of 1.4m.
No smoking.
No food or drink.
No loose items.
Remove glasses.
Do not ride if you:
Are an expectant mother.
Have recently had surgery or have existing health conditions.
Have heart problems.
If you have a fear of heights.
Have a plaster cast.
Have back or neck problems.
Suffer from motion sickness.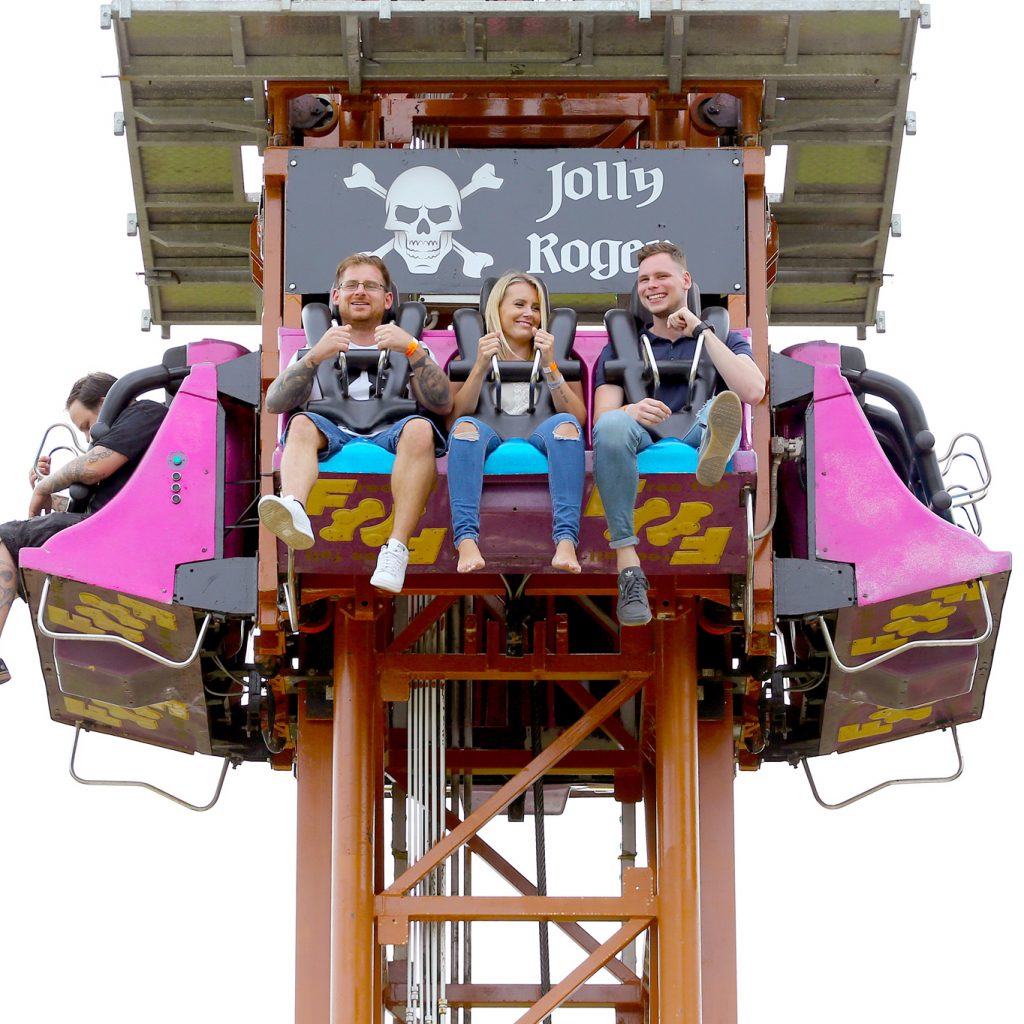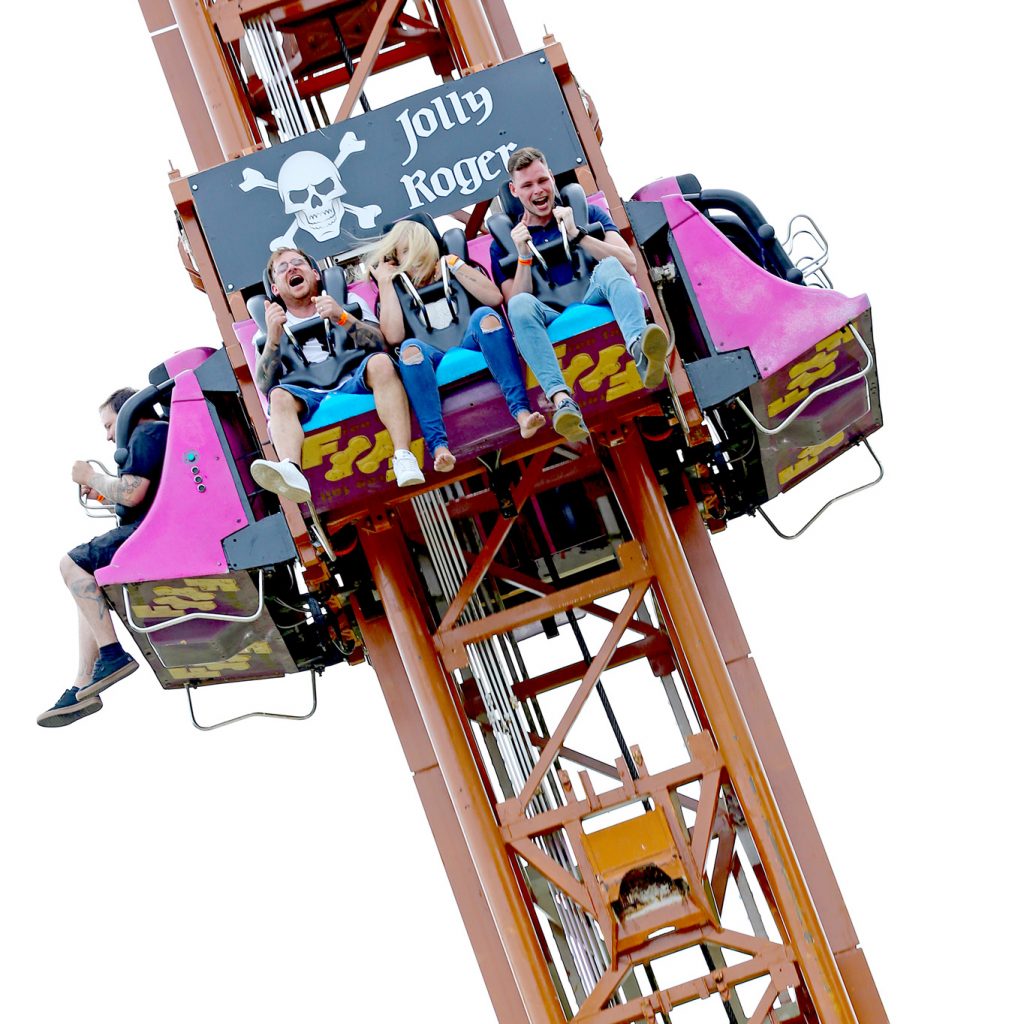 Height - Further Guidance
Min height 1.4m

Stair Access
Stair access to this attraction

Facts
The tower stands at 40 metres tall

Speed
Top speed 60mph

Speed
Vertical 5.5Gs

Safety
All safety points are signposted at the attraction entrance

Height
All Heights

Ride Type
All Rides

Height
Over 140cm

Ride Type
Thrill Rides