Rootin Tootin Target Trail
READY, AIM, FIRE!
Jump in one of our mine carts and put your target skills to the test with our fun interactive laser game the whole family can enjoy. Take aim and hit as many targets as you can while your cart makes its way around the old gold mine. Feeling competitive? Then look out for the scoreboard and see if you were the top shooter in your cart. Guests under 1.1m must be accompanied by an adult.
Ride Status: Open
Ride Facts:
Opened in 2017
Originally the site of Fantasy Fairytale 1983 - 2013
From 2013 - 2016 it was known as Hob's Pit.
Dark (indoor) attraction.
Riders per car: 4
Restrictions:
Children under 1.1m must be accompanied by an adult.
All guests must sit seperately regardless of height.
This ride uses strobe lighting.
This ride features sudden noises.
No smoking.
No food and drink.
No loose items.
Do not ride if you:
Suffer from photosenstivie epilepsy (ride contains flash photography)
Sensitive to ultra-violet lighting.
Suffer from motion sickness.
Suffer from a heart condition.
Have had surgery or have an exisiting medical medication condition.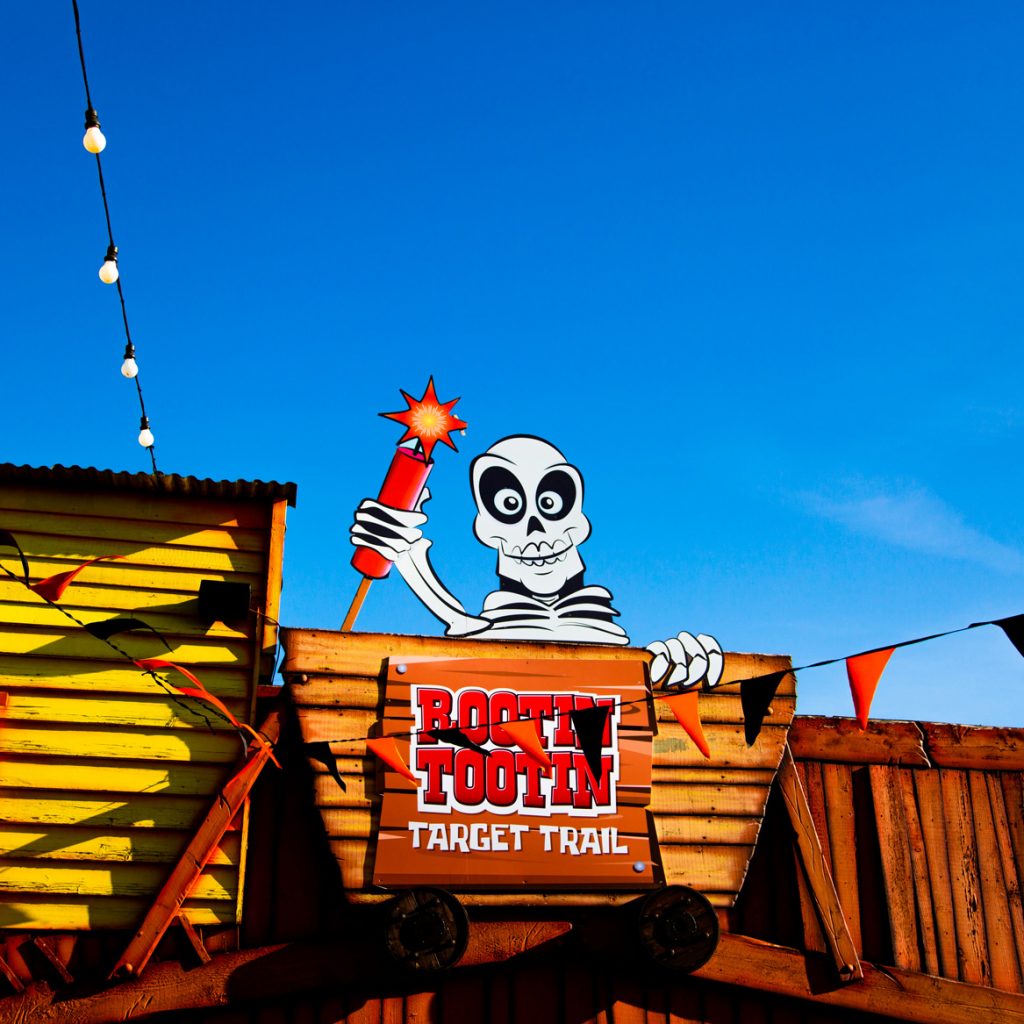 Height - Further Guidance
Guests under 1.1m must be accompanied by an adult

Indoors
This is an indoor attraction

Photo
Ride Features Flash Photography

Compete
Interactive Laser Fun

Compete
Hit the Targets

Compete
Compete with friends and family

Safety
All safety points are signposted at the attraction entrance

Height
All Heights

Ride Type
All Rides

Height
Under 90cm

Height
90cm to 139cm

Height
Over 140cm

Ride Type
Family Rides