IT'S GOING TO GET BUMPY!
Speed round the track and brace yourself for a few bumps along the way at the Bumpercar Garage. You'll need to have eyes everywhere and quick reaction times if you want to dodge everyone else. Put your foot to the floor and prepare to have fun. Younger children will have to take the passenger seat, but they'll still love chasing after the other cars.
Ride Status: Open
Restrictions:
Minimum height of 1m if accompanied by an adult.
Minimum height of 1.3m if unaccompanied by an adult.
No smoking.
No food and drink.
No loose items.
Do not ride if you:
Are an expectant mother.
Have recently had surgery or have exisiting medical conditions.
Have heart problems.
Have plaster casts.
Have back or neck problems.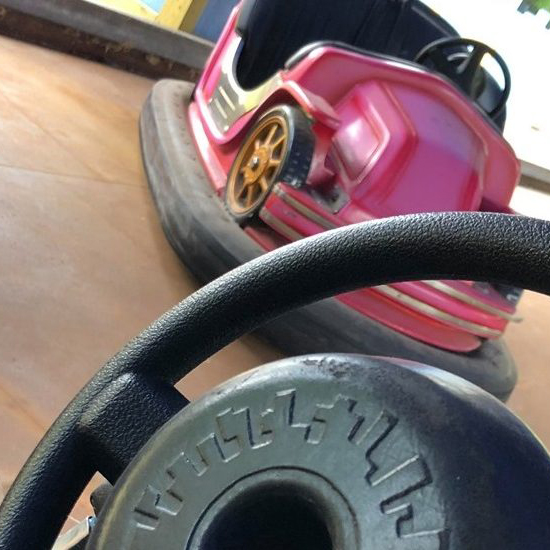 Height - Further Guidance
Min height 1m

Height - Further Guidance
Guests between 1m and 1.3m must be accompanied by an adult

Facts
Compete with friends and family

Height - Further Guidance
Smaller guests over 1m can ride with an adult

History & Story
Arrived at Pleasurewood Hills in 1995

Safety
All safety points are signposted at the attraction entrance

Height
All Heights

Ride Type
All Rides

Height
90cm to 139cm

Height
Over 140cm

Ride Type
Family Rides