UP, UP AND AWAY!
Climb into your very own hot air balloon and head up towards the clouds with this magical ride. Take charge of the wheel and control your balloon – how fast or slow you spin is up to you.
Ride Status: Closed
Ride Facts:
Ride is a farm themed Zamperla Samba Balloon.
Arrived in 2004.
Restrictions:
Minimum height of 1.05m.
Maximum height of 1.4m.
Adults may accompany children between 1.05m and 1.4m.
3 guests are permitted per basket including a maximum of 1 adult.
All guests must sit seperately regardless of height.
No smoking.
No food & drink.
Do not ride if you:
Have recently had surgery or have existing health conditions
Have heart problems
Are an expectant mother.
Suffer from motion sickess.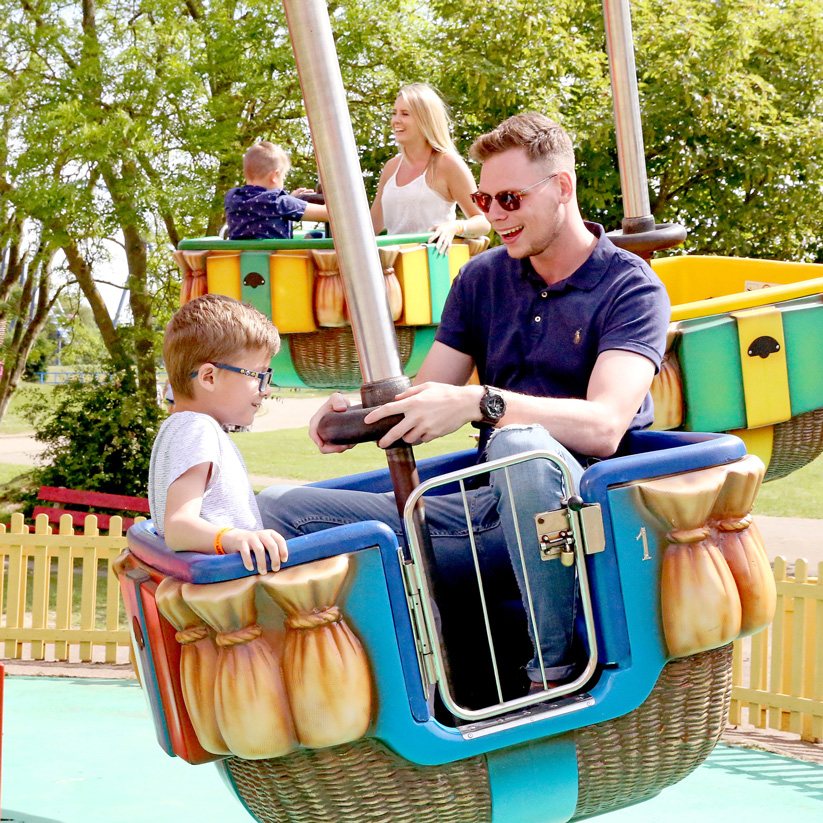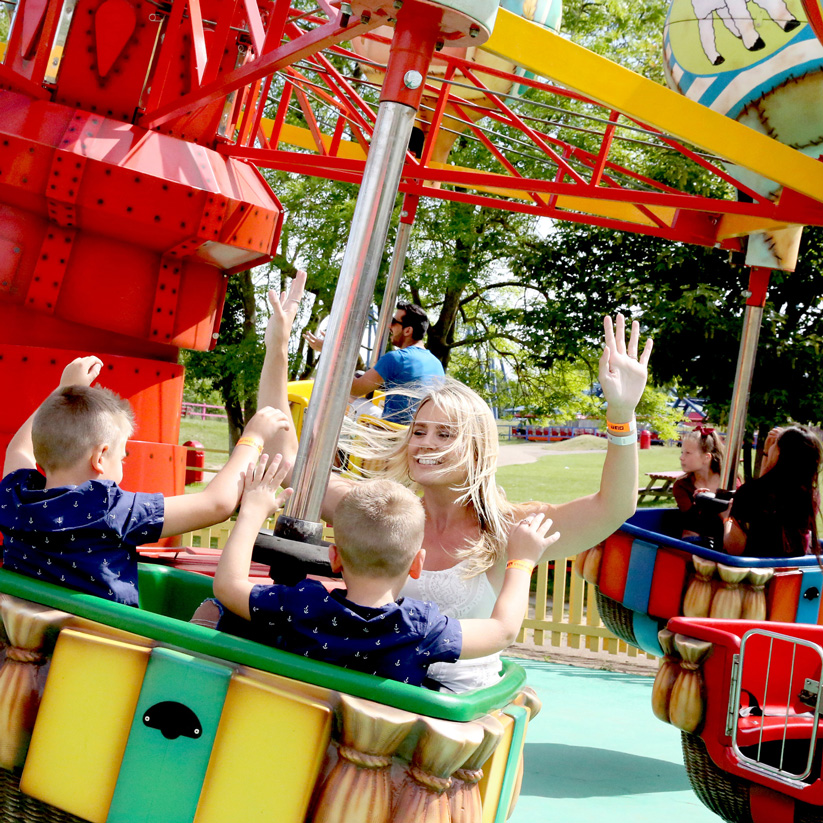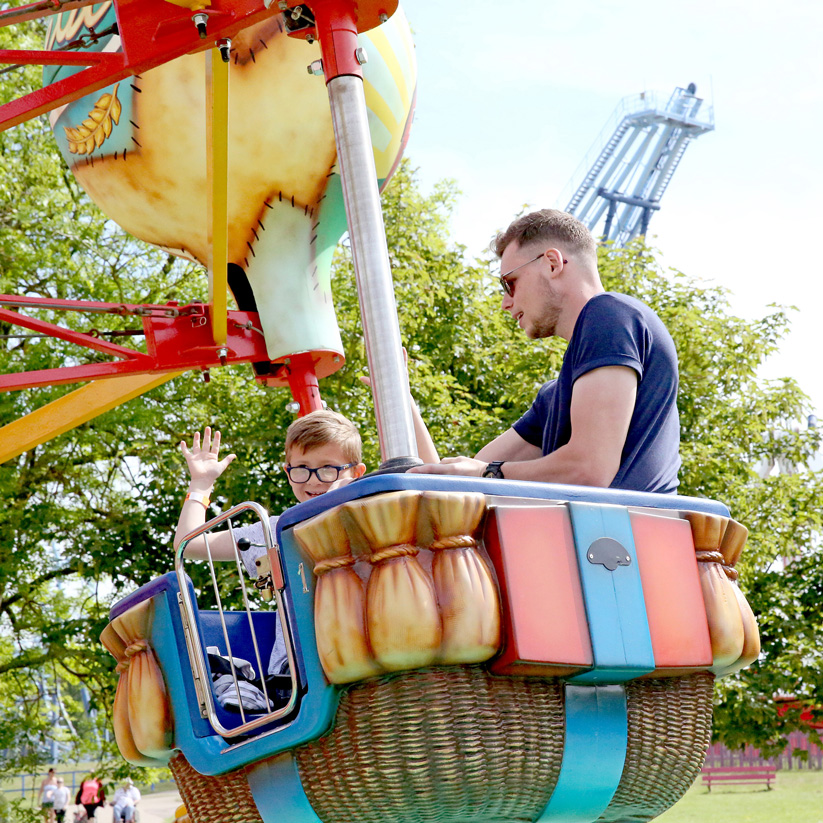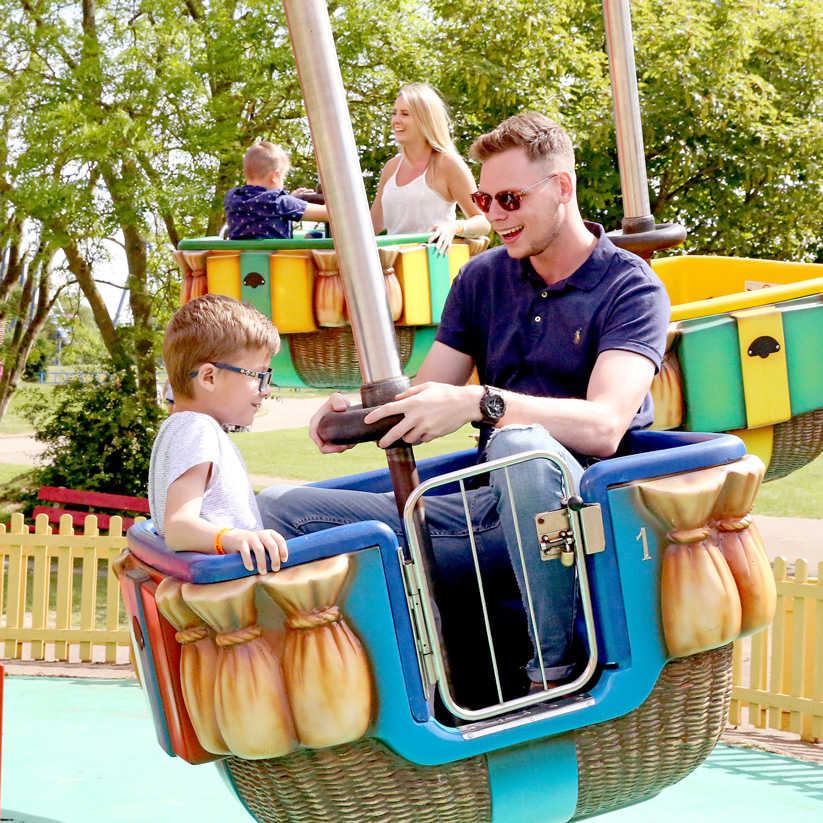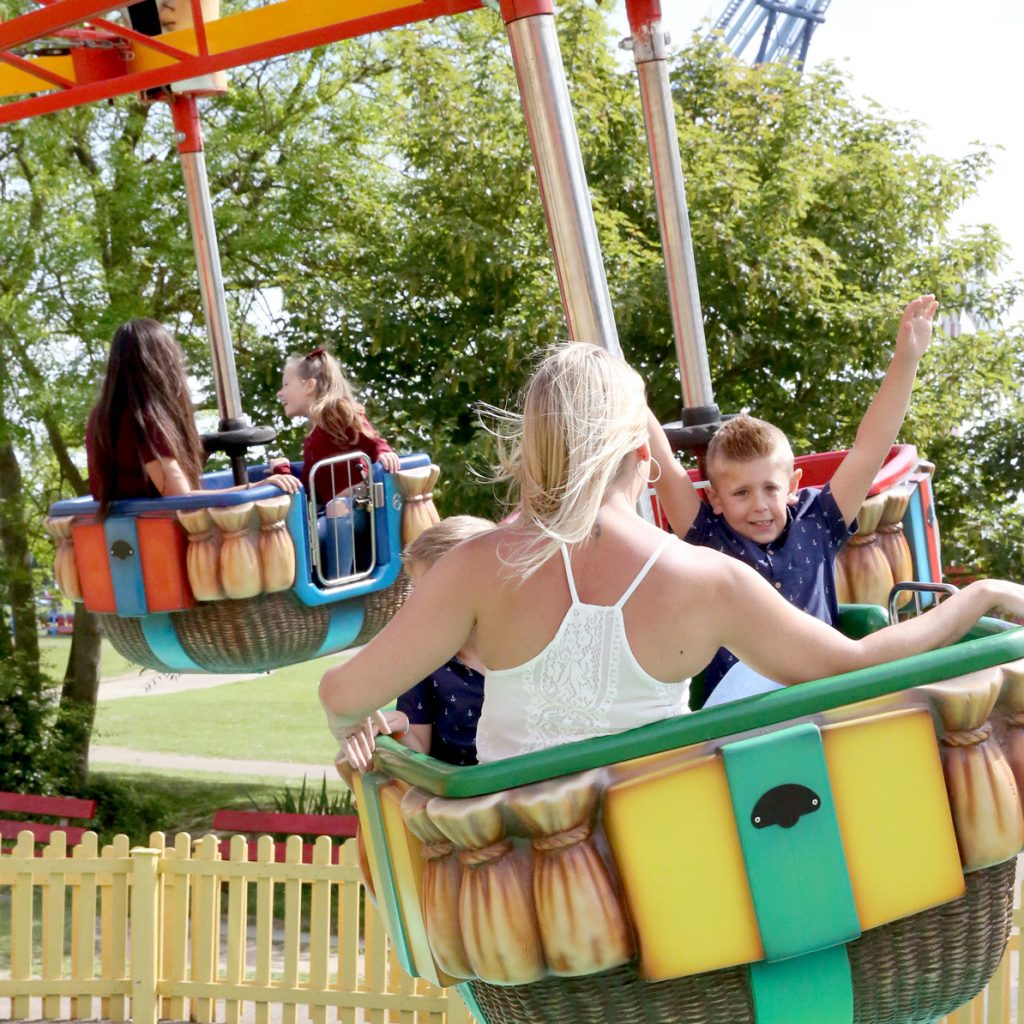 Height - Further Guidance
Min height 1.05m

Facts
Reach the skies with this family favourite

Facts
Themed in 2019 in the farmyard area

Facts
Great fun for the whole family

Safety
All safety points are signposted at the attraction entrance

Height
All Heights

Ride Type
All Rides

Height
90cm to 139cm

Ride Type
Family Rides