EXHILARATING FUN
Don't be fooled by the friendly faces of the carriages, these mischievous characters will take you on an exciting ride filled with plenty of exciting twists and turns. You'll be taken straight to the top of the track and will feel like you're balancing on a knife's edge before a sudden turn takes you by surprise. There's just time to catch your breath before it's time for another change of direction.
Ride Status: Open
Ride Facts:
A classic Wilde Maus rollercoaster.
Made by Maurer Rides.
Opened in 2014.
Restrictions:
Minimum height of 1.25m.
This ride features sudden movements and sharp braking.
No smoking.
No food or drink.
No loose items
Remove glasses.
Do not ride if you:
Suffer from photosentivie epilepsy (features flash photography)
Are an expectant mother.
Have recently had surgery or have existing health conditions.
Have heart problems.
Have a plaster cast.
Have back or neck problems.
Suffer from motion sickness.
Have a fear of heights.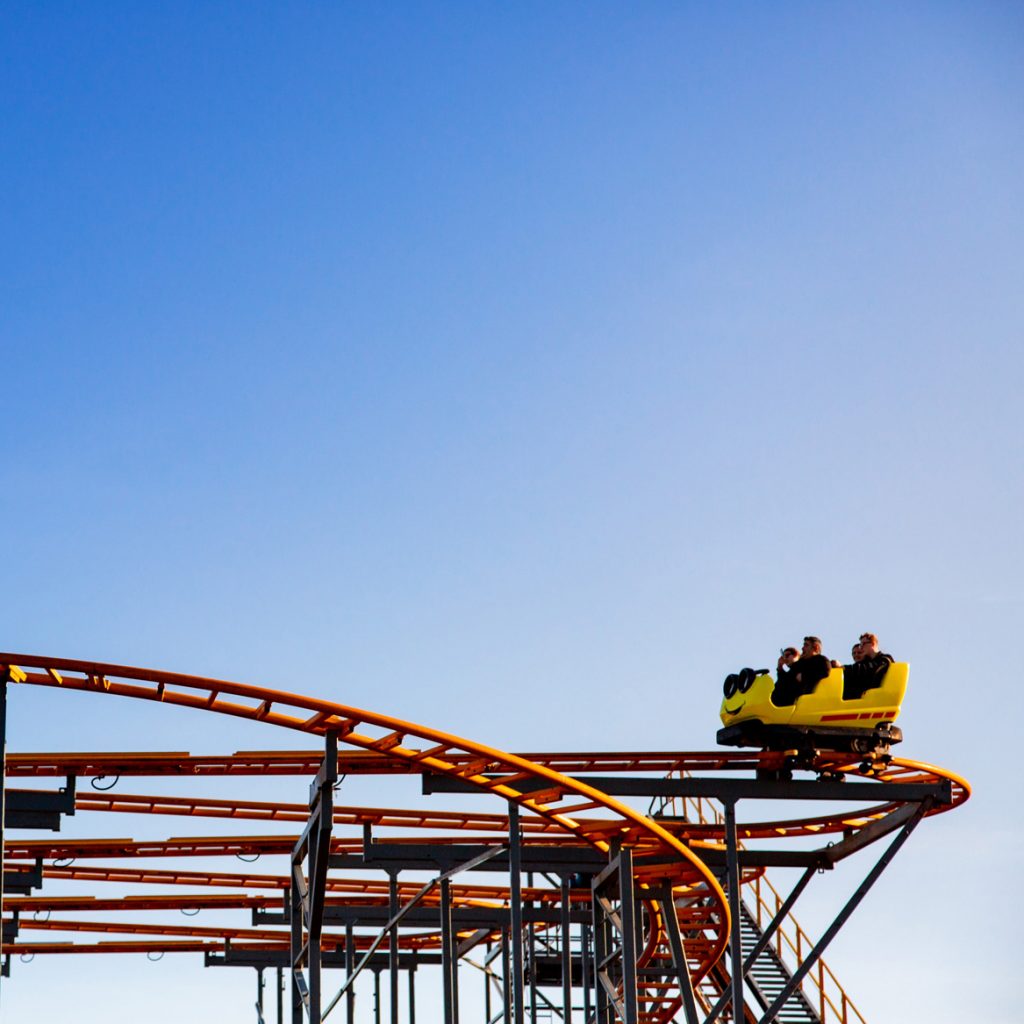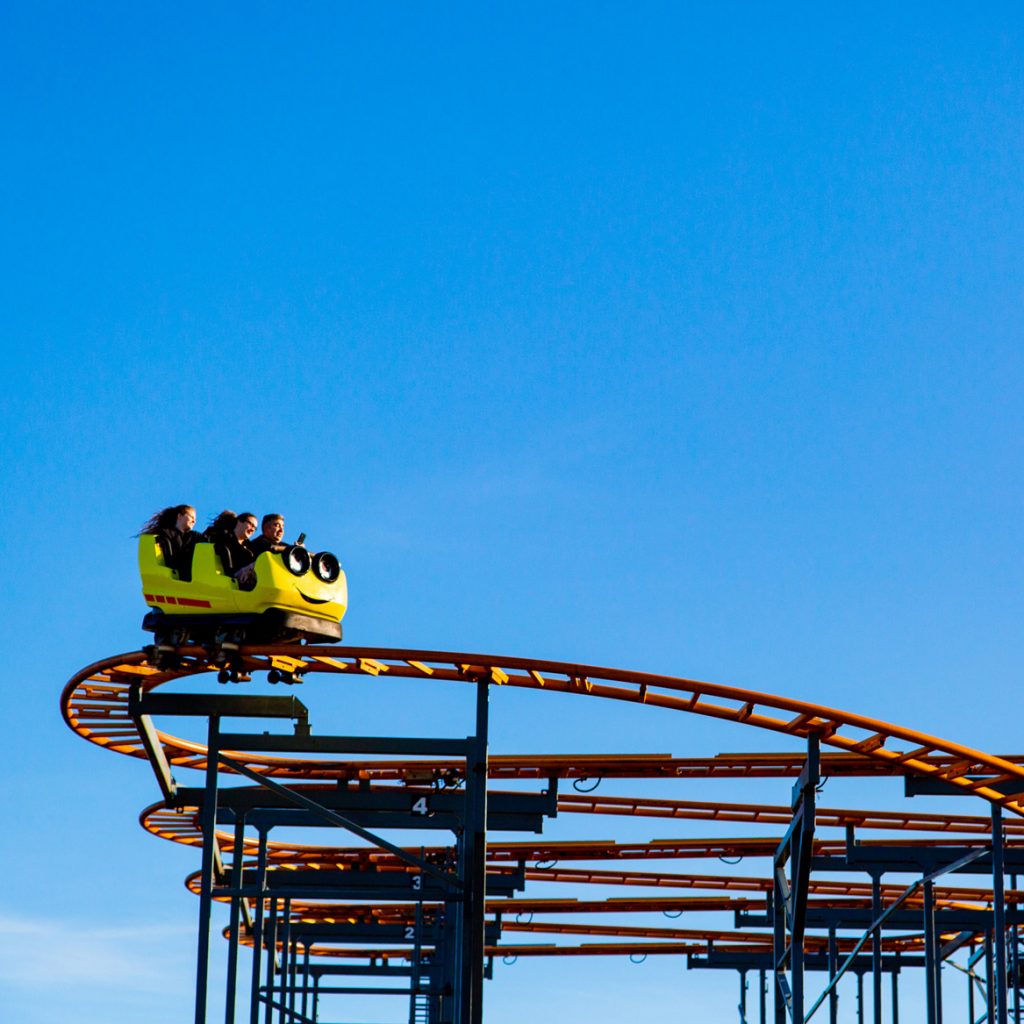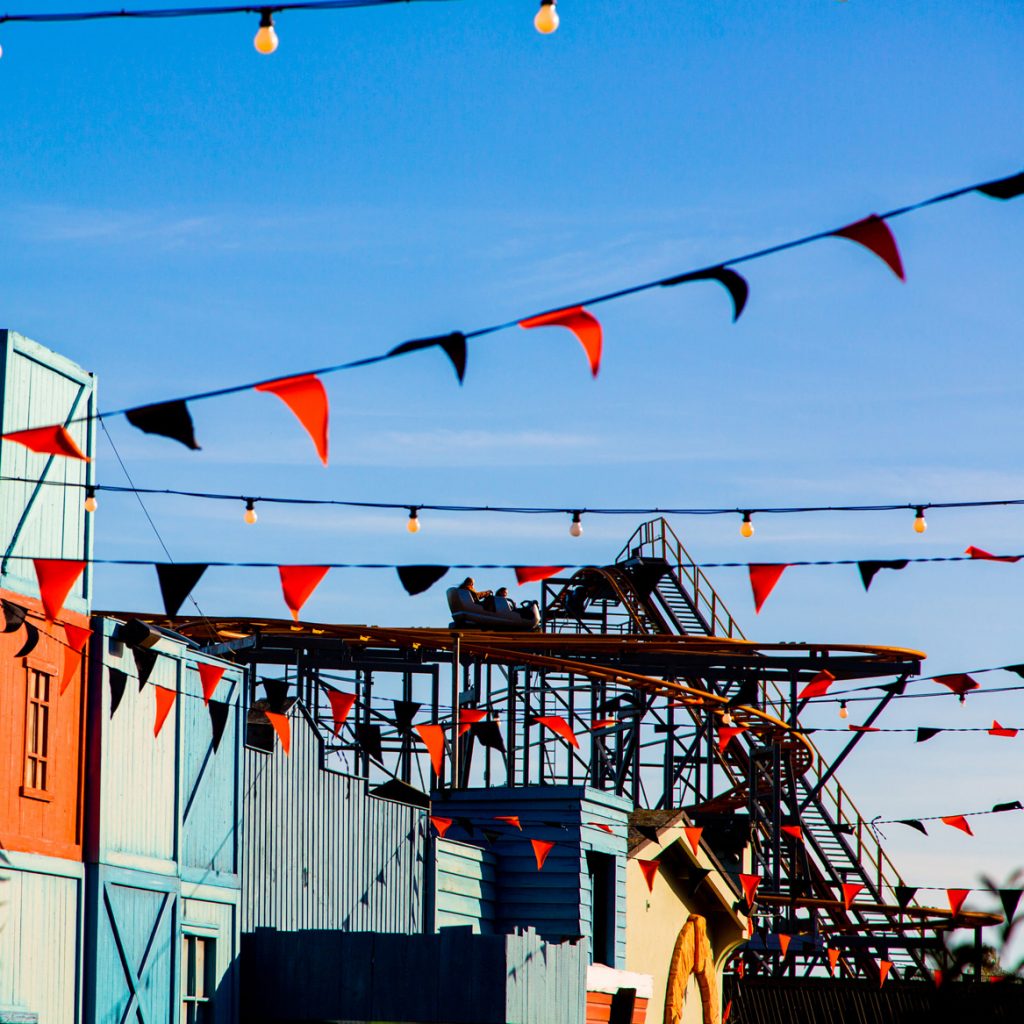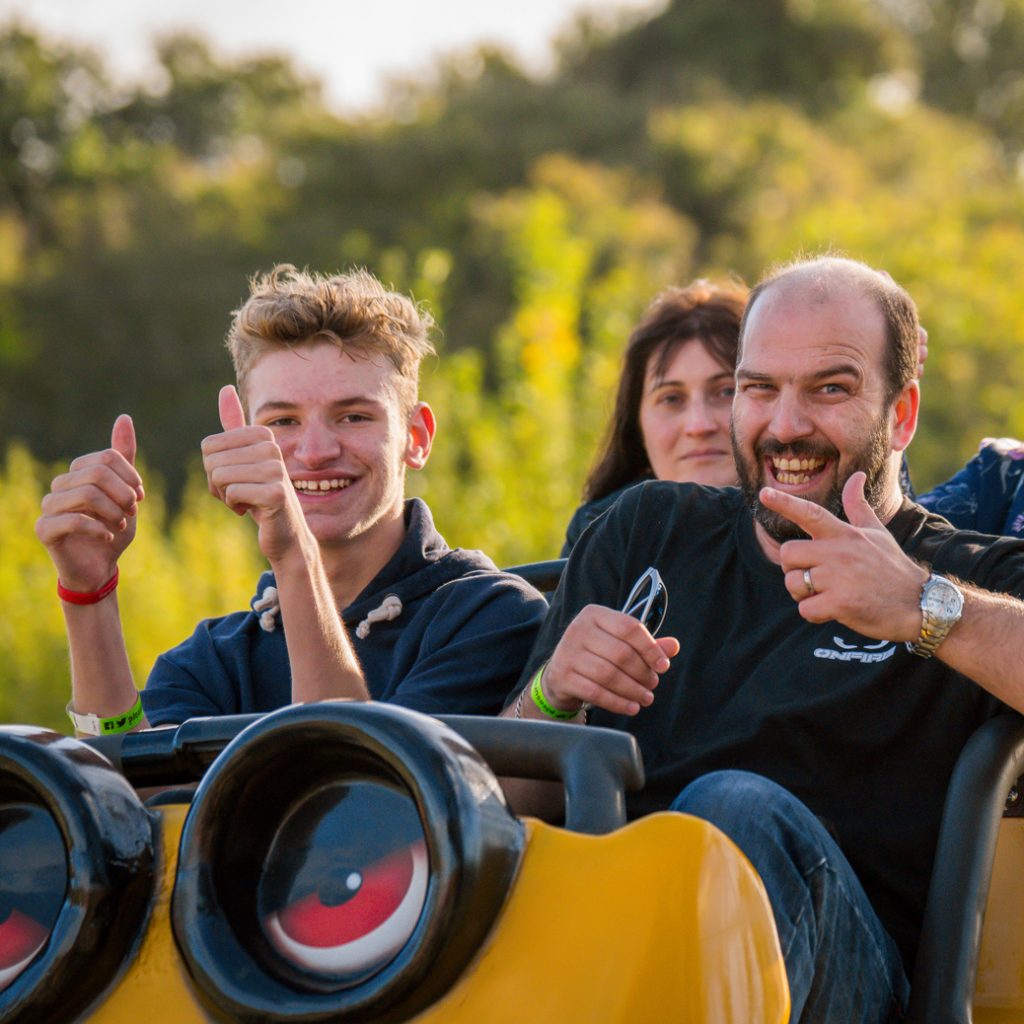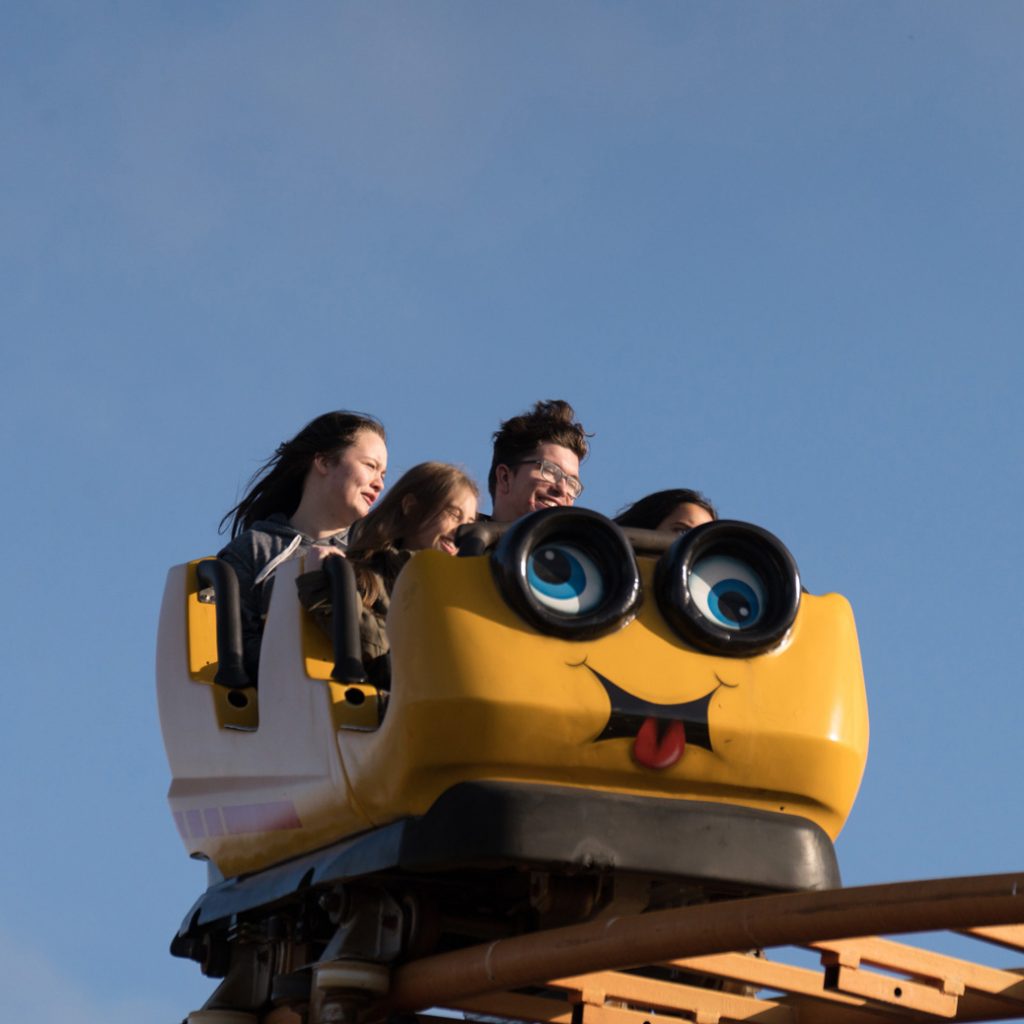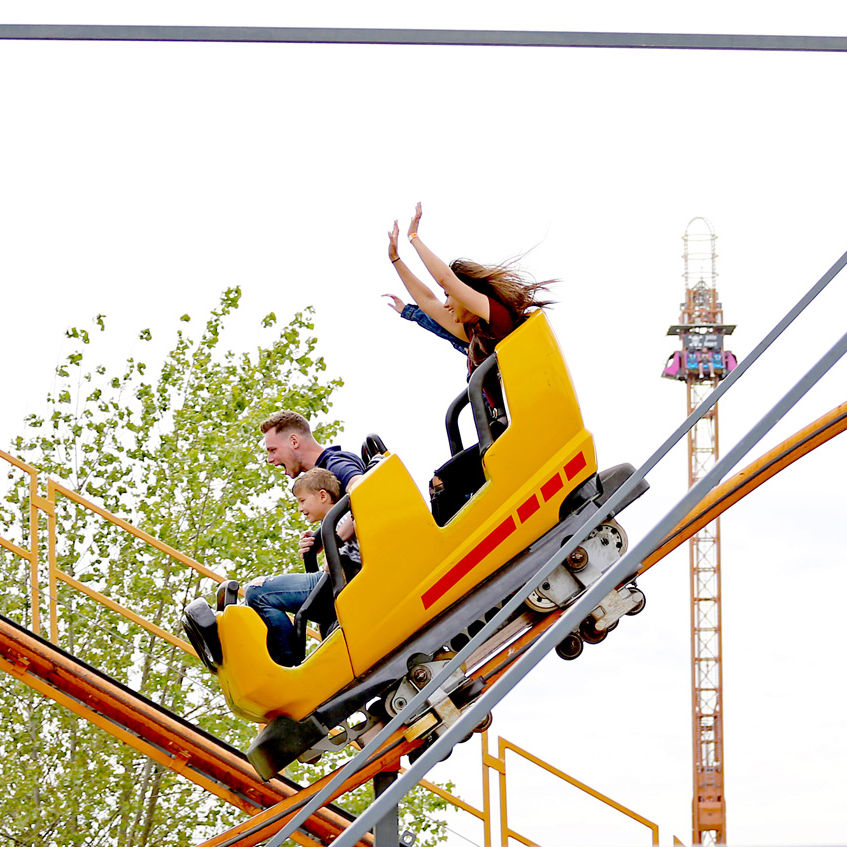 Height - Further Guidance
Min height 1.25m

Facts
Edge of the seat excitement

Speed
Reach speeds of 28mph

Speed
Experience 2.5 vertical Gs

Safety
All safety points are signposted at the attraction entrance

Height
All Heights

Ride Type
All Rides

Height
Over 140cm

Ride Type
Family Rides