TAKE TO THE SKIES!
If you've got a pilot in the making, head to the Funky Flyers and watch as they take to the skies. There's a button in their cockpit so they're in control and get to decide how much time they spend in the air.
Sorry adults and anyone over 1.4 m tall – only children within our height restrictions are able to fly these planes.
Ride Status: Open
Ride Facts:
Restrictions:
Minimum height of 0.9m
Maximum height of 1.4m.
No smoking.
No food & drink.
No loose items.
Do not ride if you:
Have recently had surgery or have existing health conditions.
Are an expectant mother.
Have heart problems.
Have back or neck problems.
Have a fear of heights.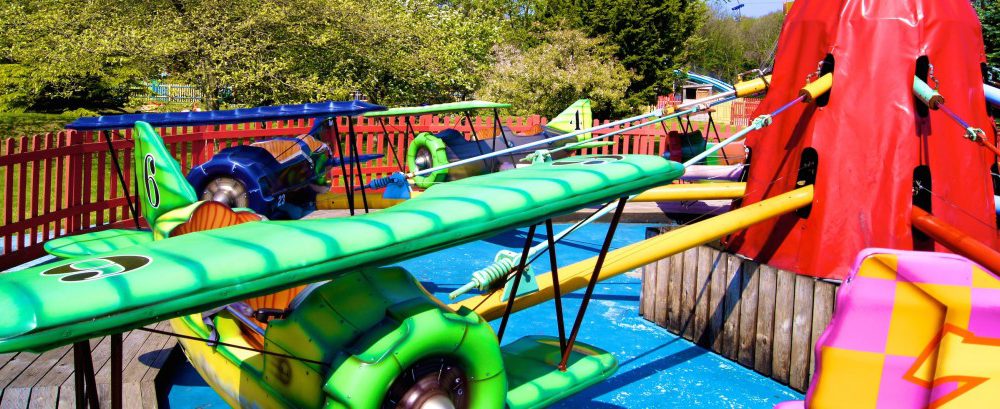 Height - Further Guidance
Min height 0.9m

Height - Further Guidance
Max height 1.4m

Facts
Great fun for younger children

Facts
Jump aboard the red barons

Facts
Fly with family and friends

Safety
All safety points are signposted at the attraction entrance

Height
All Heights

Ride Type
All Rides

Height
90cm to 139cm

Ride Type
Family Rides