ENJOY A BIRD'S EYE VIEW
Why walk across the park when you can take a ride on our chairlift! The chairlift takes you on a journey from one end of the park to the other. With a speed of just 4mph, there's plenty of time to take in the views of the park and plan where you'll head to next.
Open from midday.
Ride Status: Closed
Ride Facts:
Experience stunning views of the park.
Arrived in 1987.
Opens at midday.
Restrictions:
Minimum height of 1.25m to ride unattended.
Guests under 1.25 in height must be accompanied by an adult.
No smoking.
No food & drink.
No loose items.
Do not ride if you:
Have recently had surgery or have existing health conditions.
Have heart problems.
Are an expectant mother.
Suffer from a fear of heights.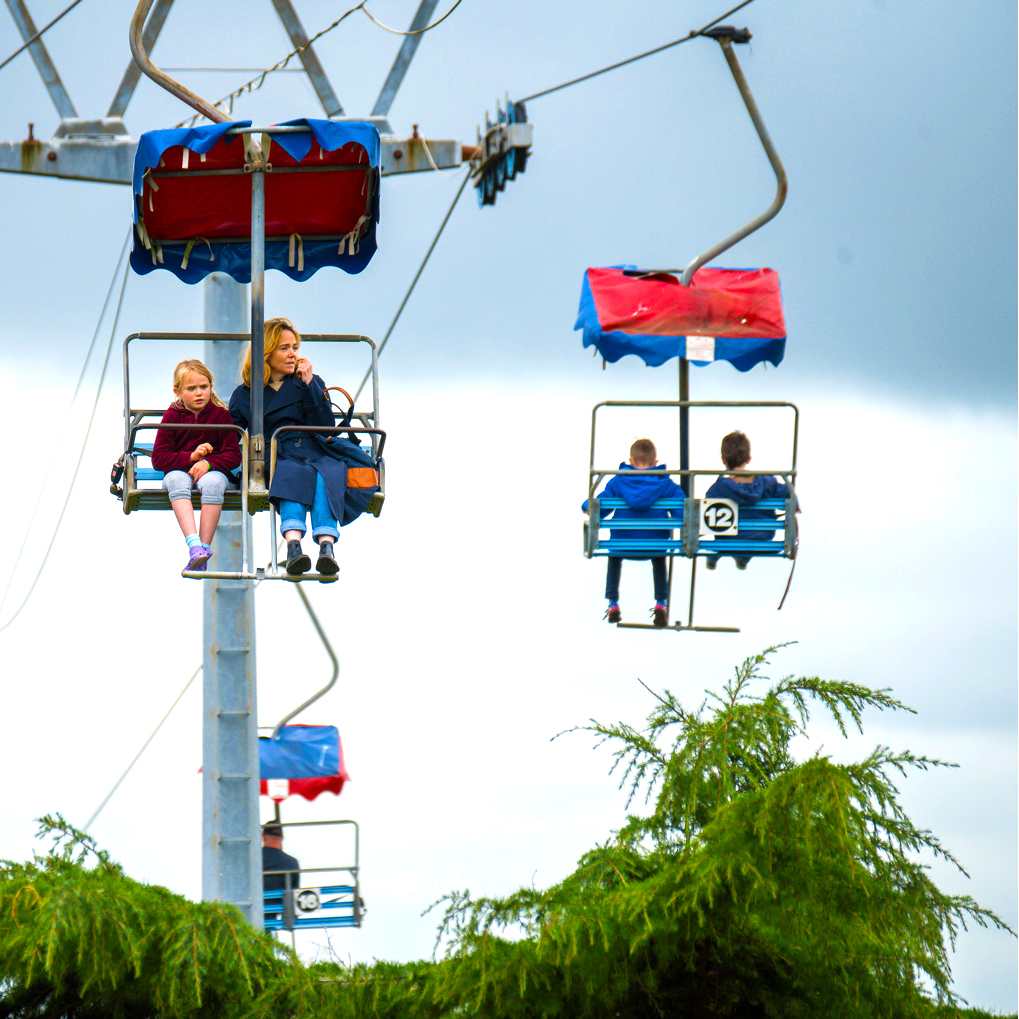 Height - Further Guidance
Under 1.25m must be accompanied by an adult

Scenery and Relaxation
Stunning views across the park

Scenery and Relaxation
Get from one side of the park to the other at your leisure

Scenery and Relaxation
Wave to family and friends from the tree tops

Safety
All safety points are signposted at the attraction entrance

Height
All Heights

Ride Type
All Rides

Height
Under 90cm

Height
90cm to 139cm

Height
Over 140cm

Ride Type
Family Rides