A MAGICAL JOURNEY
Pair up with your very own flying elephant and prepare for an adventure into the skies. Pick an elephant to ride by yourself or take a friend with you as you head up, up and away. You're in control so can fly as much or as little as you like!
Ride Status: Open
Ride Facts:
Opened in 1998
Located in the Kids Zone next to the train station.
Restrictions:
Maximum height of 1.4m.
Adults may accompany guests under 1.4m.
No smoking.
No food & drink.
No loose items.
Do not ride if you:
Have recently had surgery or have existing health conditions.
Are an expectant mother.
Have heart problems.
Have back or neck problems.
Have a fear of heights.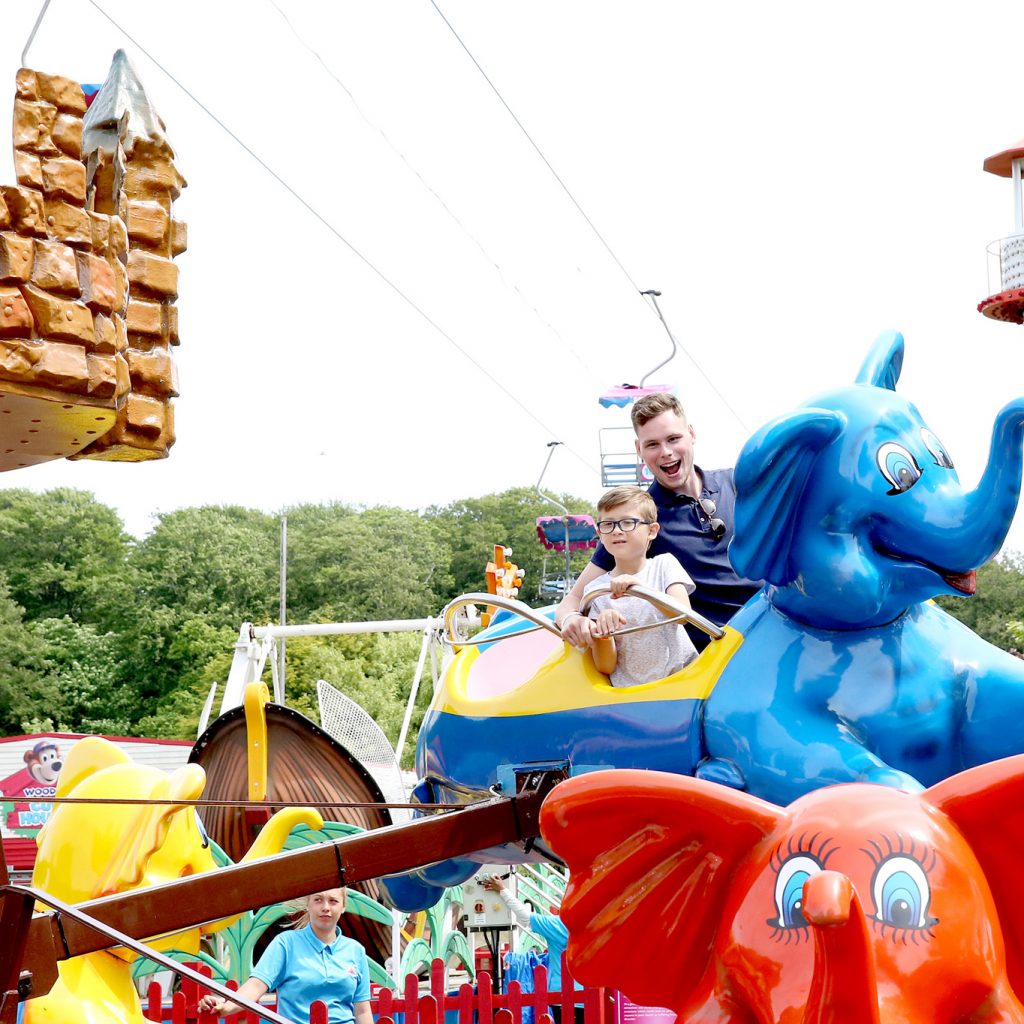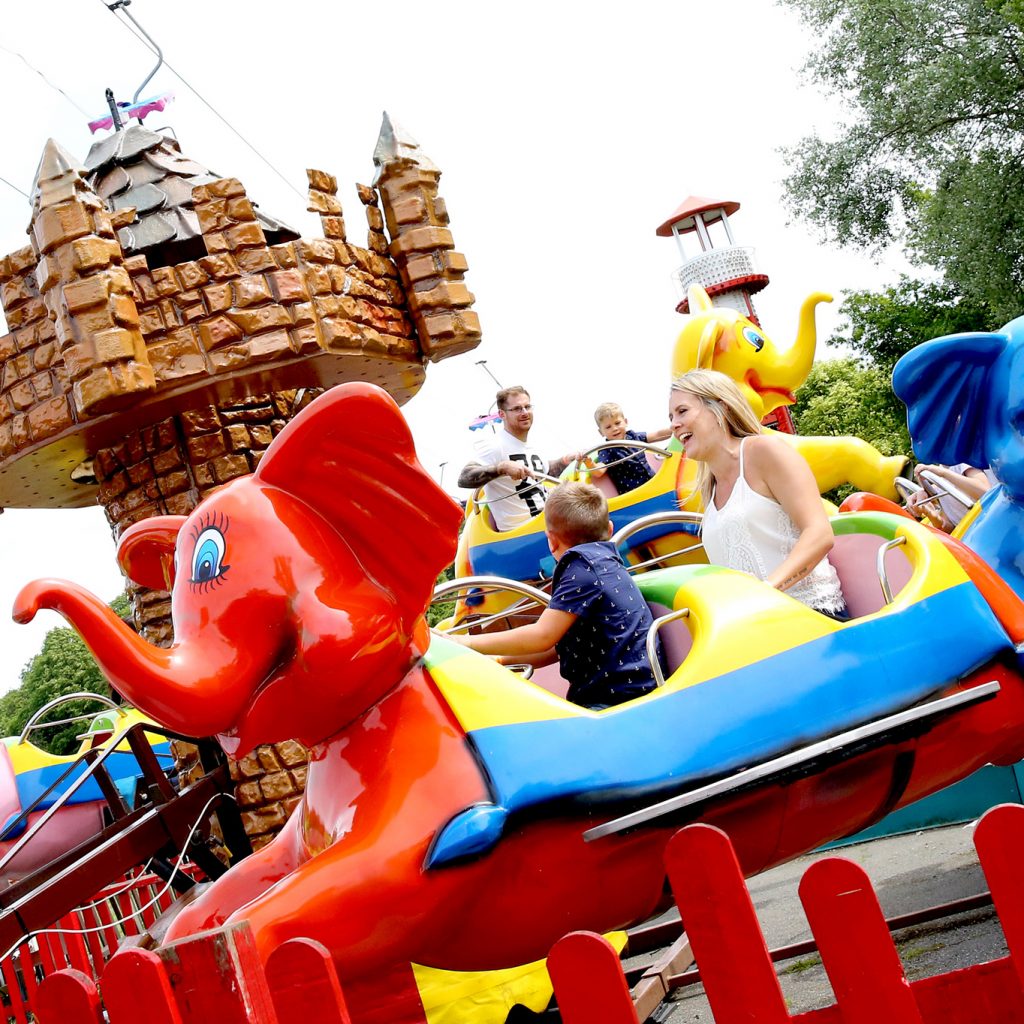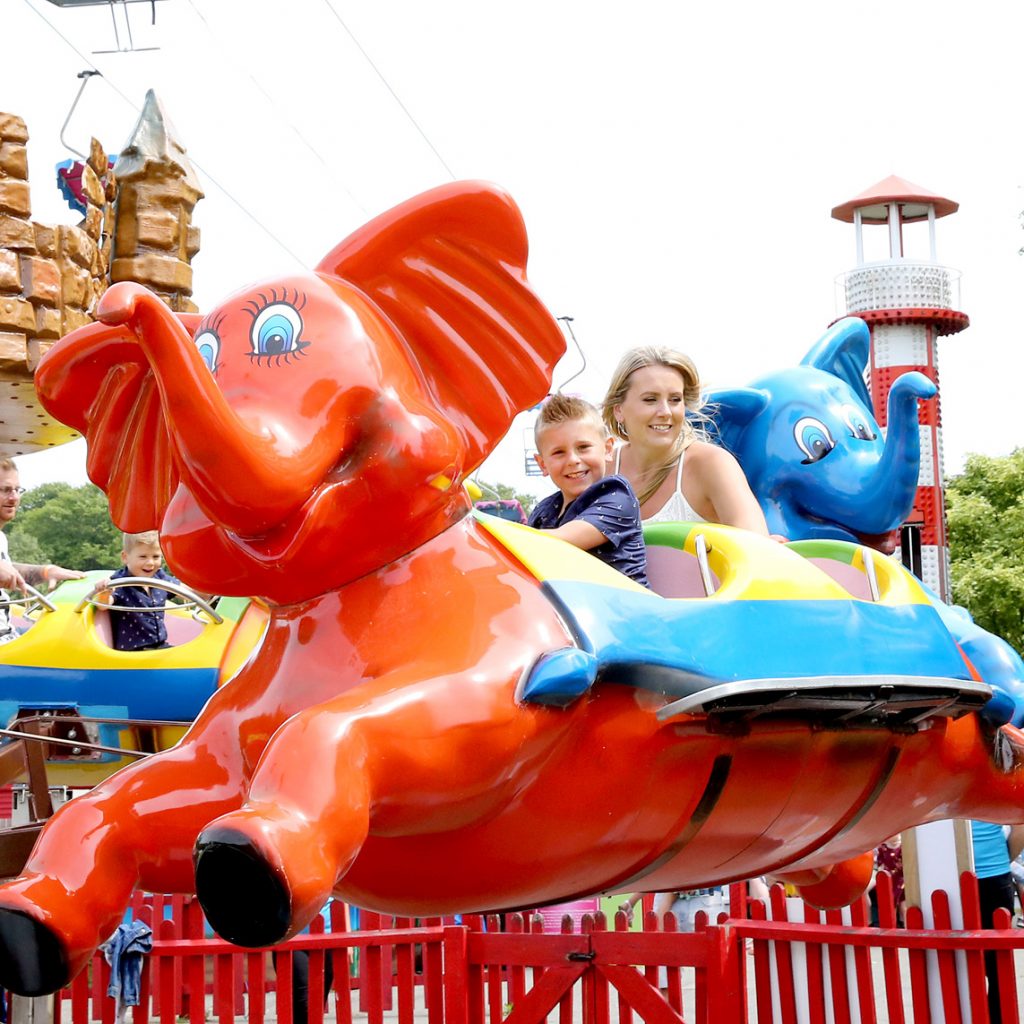 Height - Further Guidance
Adults may accompany guests under 1.4m

Ideal for small children
Favourite for younger children

Facts
Fly around the castle tower

Facts
Adjust the height of your flight

Safety
All safety points are signposted at the attraction entrance

Height
All Heights

Ride Type
All Rides

Height
Under 90cm

Height
90cm to 139cm

Ride Type
Family Rides