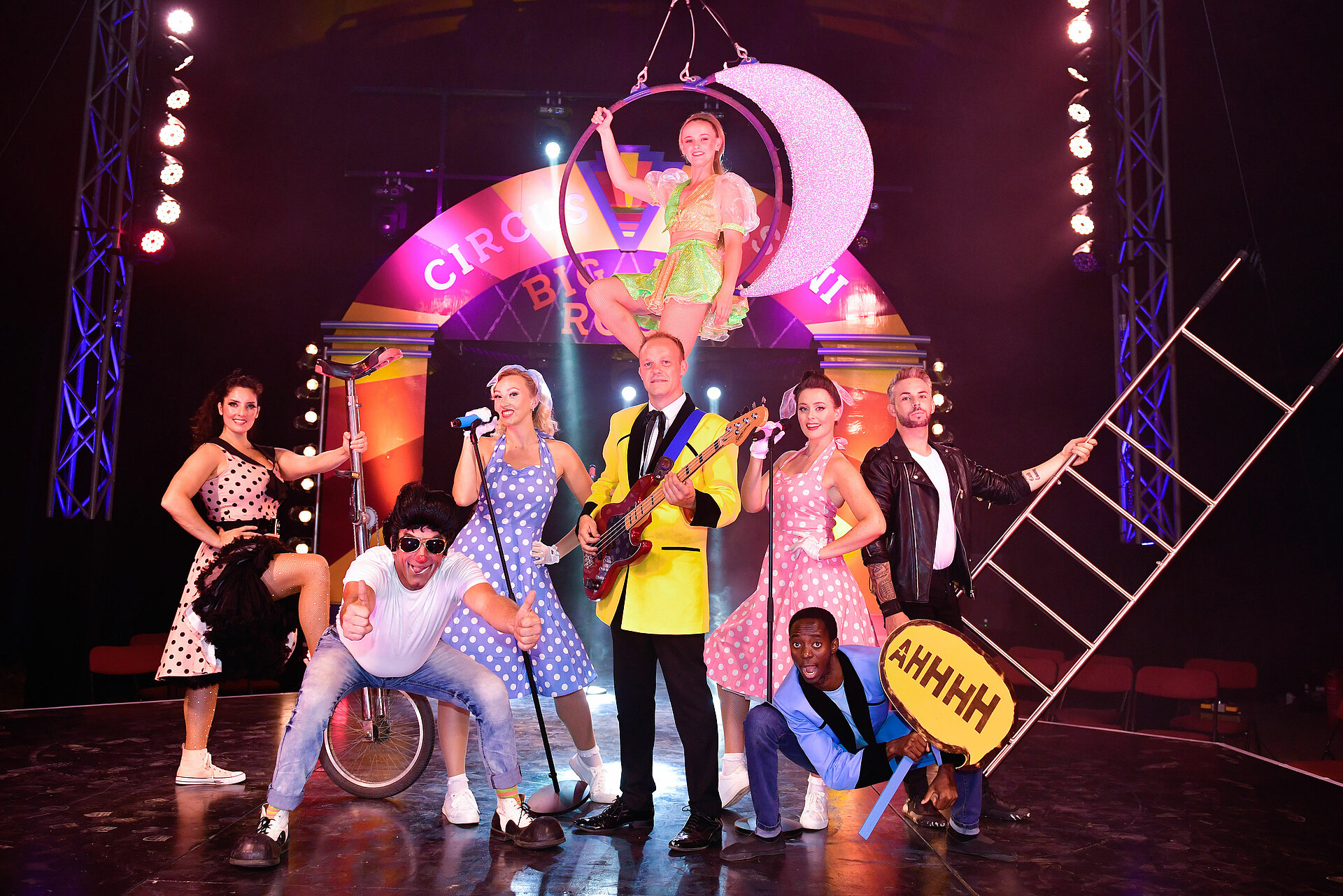 Summer show 22nd July - 3rd September
After a successful summer in 2022, wowwing and dazzling guests from all over the region and beyond, the incredible talents of Circus Hassani return to Pleasurewood Hills for the peak season summer show.
Last year saw a rock 'n' roll takeover fusing amazing circus stunts with a classic rock 'n' roll soundtrack. This season, the performance will be going all out 80s. Expect big pop anthems, air guitars and electrifying stunts to keep you on the edge of your seats.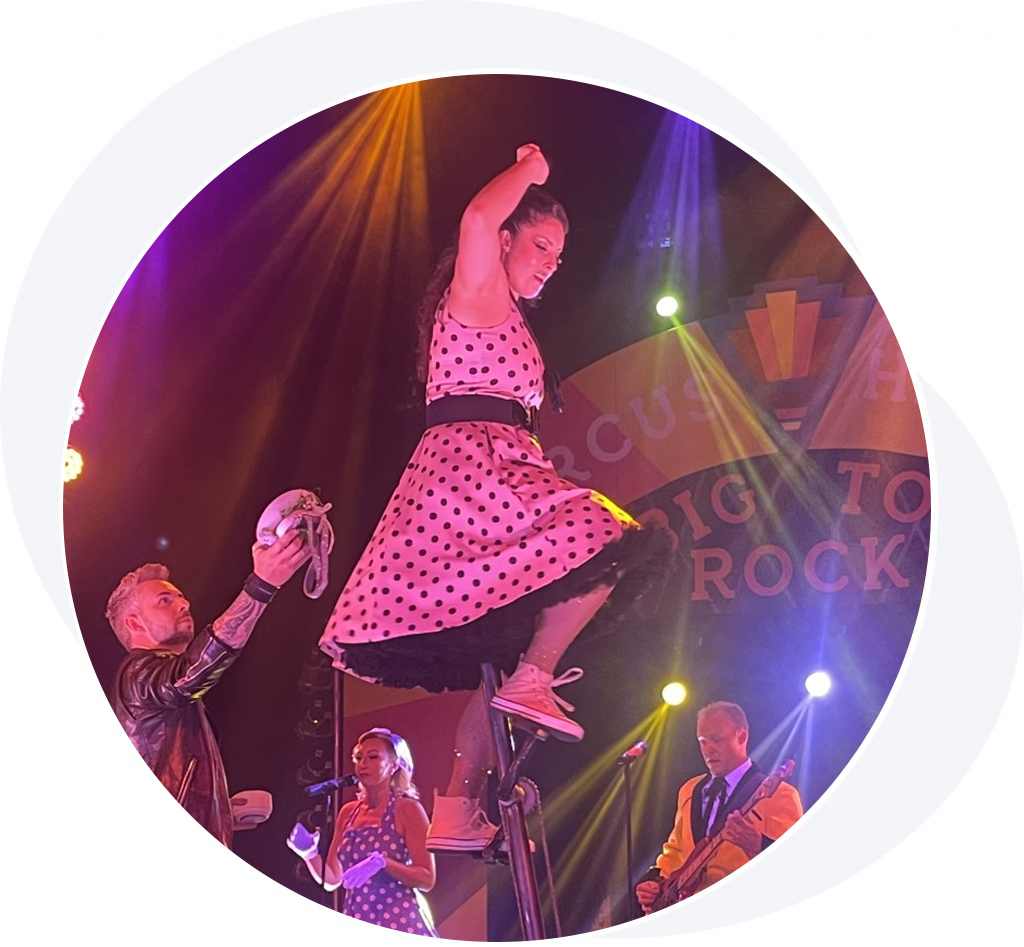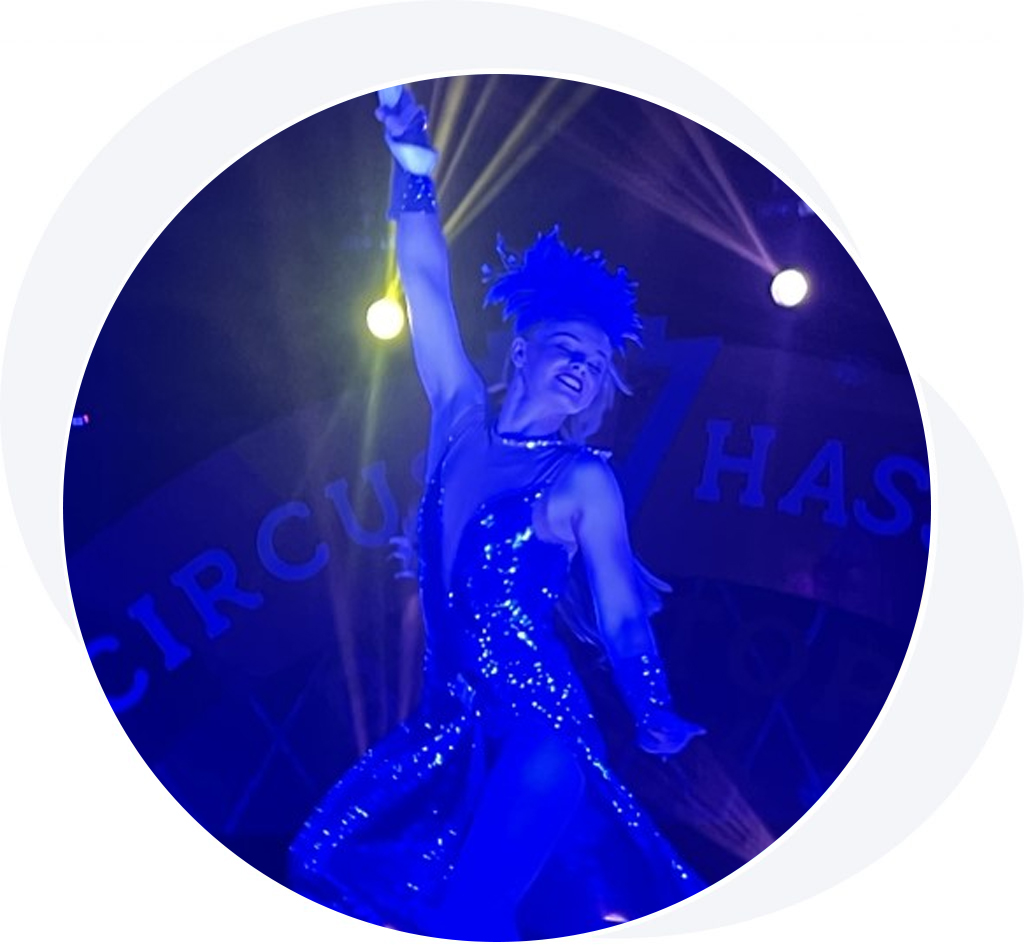 The circus is great family entertainment providing fun for all ages. Better still, it's included within the admissions price, giving guests two days out in one. Guests can enjoy all their favourite rides and attractions, plus enjoy a box of popcorn while watching the talents and antics of a truly amazing circus performance.
Greeting all guests and sharing some laughs will be the favourite Mr Fips. He loves to clown around.