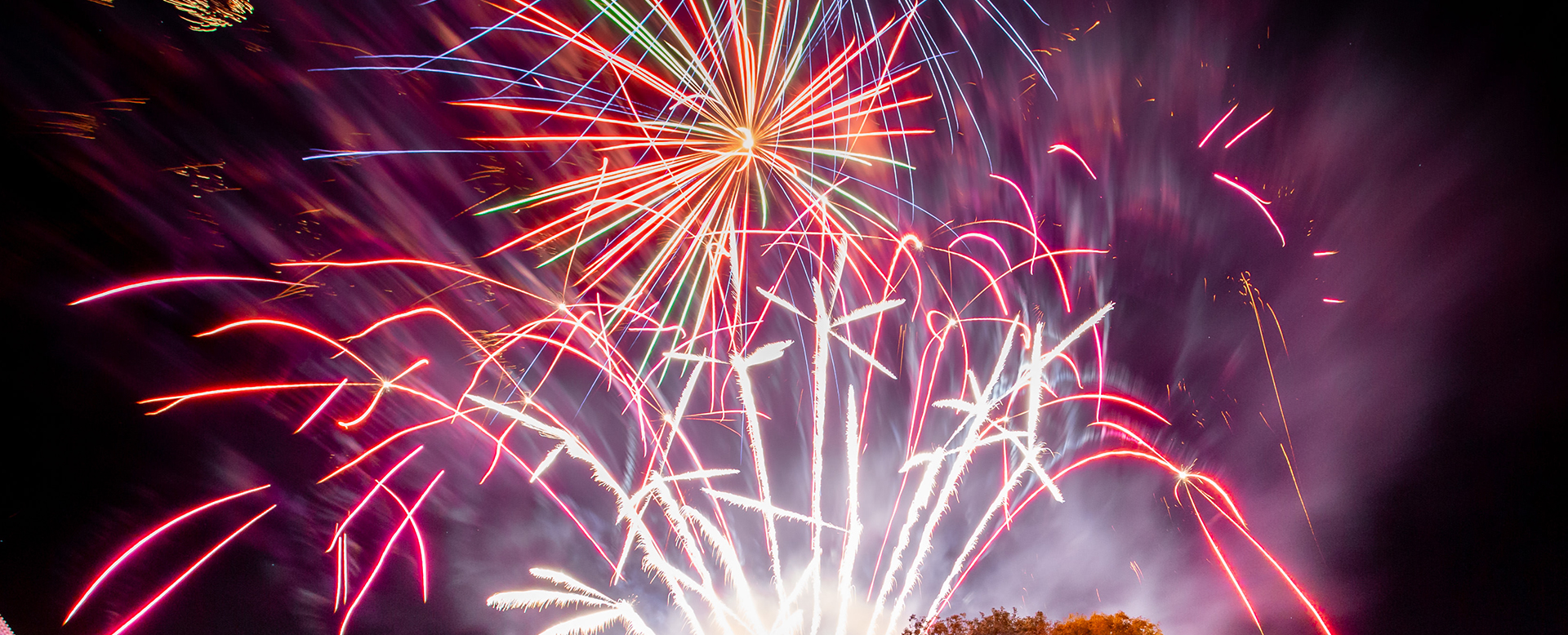 To finish the season in epic style, we welcome our friends at Titanium fireworks to put on the East Coast's biggest firework display. The team are responsible for some of the UK's biggest displays such as the Rugby World Cup, the Edinburgh Hogomanay, the London New Year's Eve celebrations and many more. The display is syncronized to a great soundtrack with a light and lazer show to match.
Titanium are one of the nation's leading pyrotechnic event specilaists, with a vast experience in large scale celebrations and a background in the military, they are of the best in their sector, and experts in both health and safety as well as fun and entertainemnt.
The event will also host live DJ, Sundown Festival's very own Gary Sulter, as well as food trucks, Woody Bear and much more.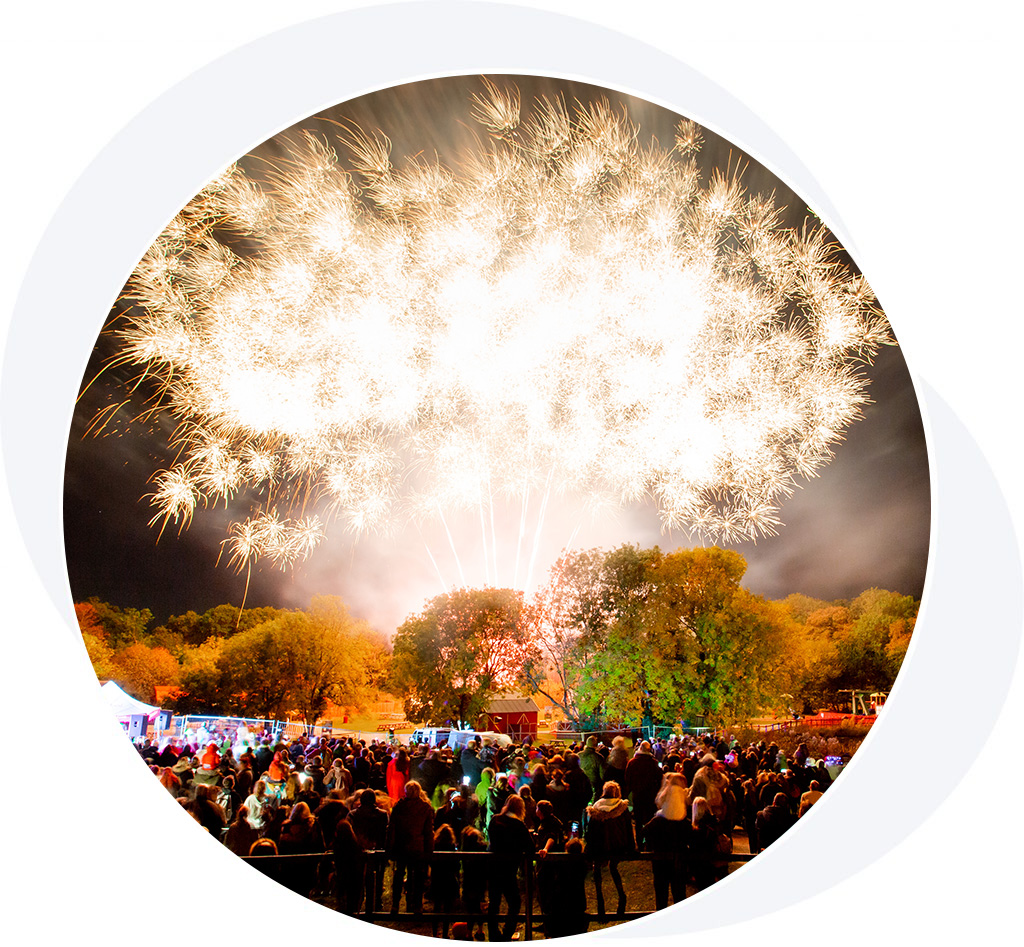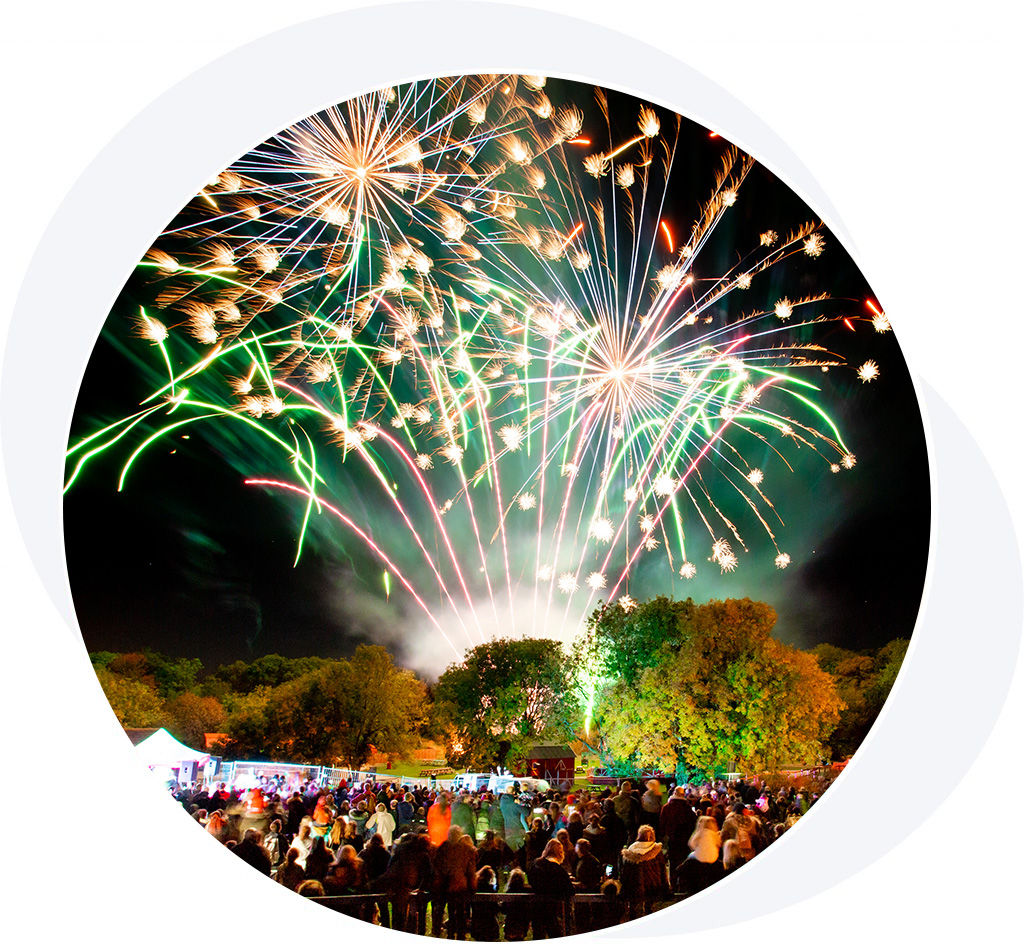 The event is covered within the entry fee. Please note, their is a fee this season of £3 for season pass holders.
On the day of the fireworks, the park will start to wind down from section to section, to account for the preperation of the fireworks and daylight saving hours. The display will take place at the lake end of the park at 6pm.
Parking is included for the event. Please note, that park is strictly prohibited on the park's driveway and any access points. As the event follows the Autumn equinox, we advise guests to have a flash light on their phone as well as wear a coat to keep warm.