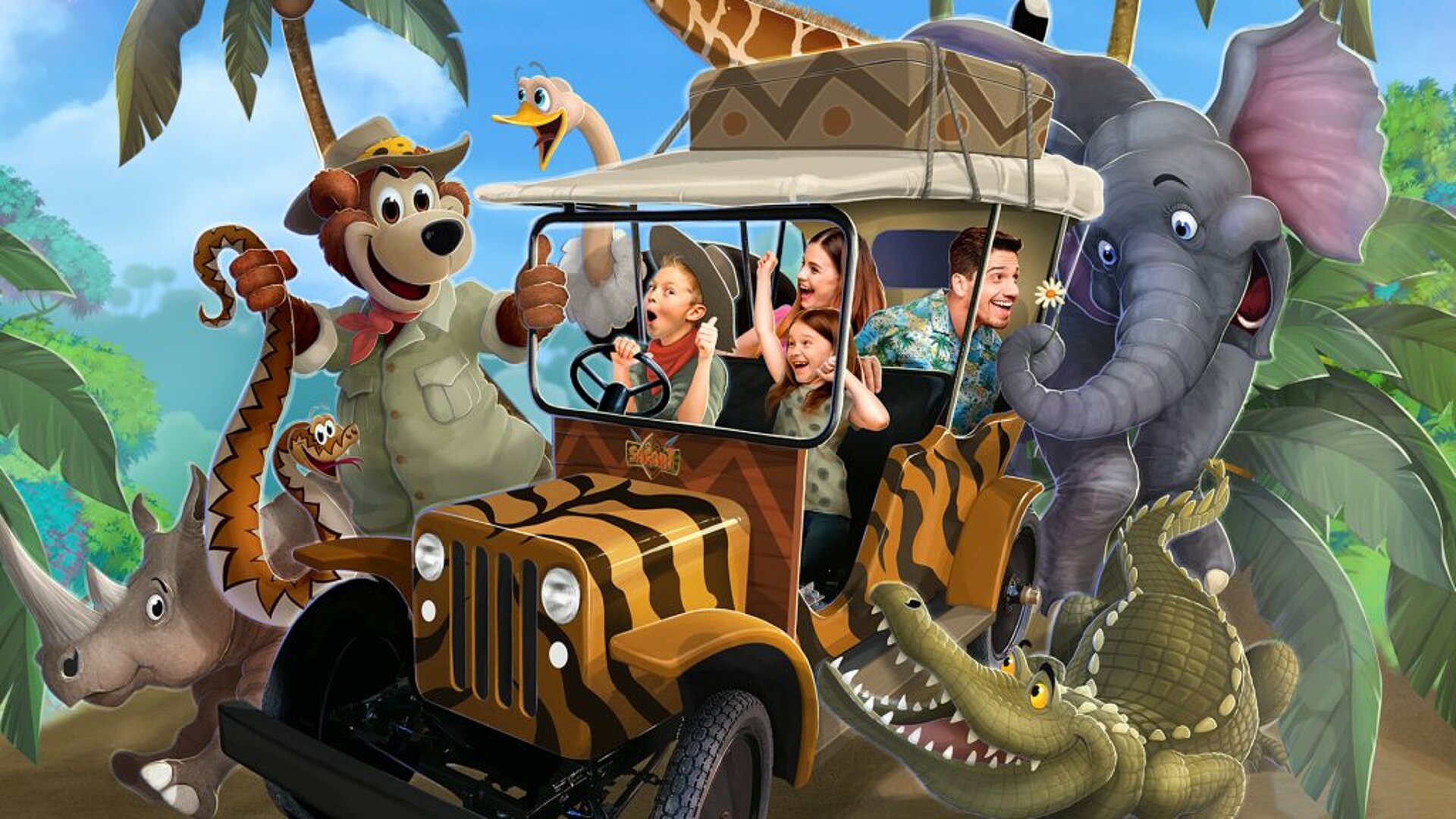 New Safari experience at Pleasurewood Hills
Rangers, recruit! Time to join the expedition and discover our newly re-themed Safari adventure at Pleasurewood Hills family theme park in Suffolk.
In Kids Zone, there are many animals that await your discovery. Tour around our new landscaped grassland in bright, hand painted vehicles and see how many creatures you can find.
Trek along the track and come face to face with Woody's wild and exciting friends. Grownups are welcome to join in the tour, however, it's the children that are in the driver's seat.
We can't wait for you to experience one of Pleasurewood Hills most classic and loved kids rides in a whole new and exciting way for our 40th Anniversary celebrations.